In Brief: The Grizzlies wins over audiences at Palm Springs film fest
Plus: CBC preps a pair of playful docs and the team behind the live comedy show Rapp Battlez lands U.S. representation.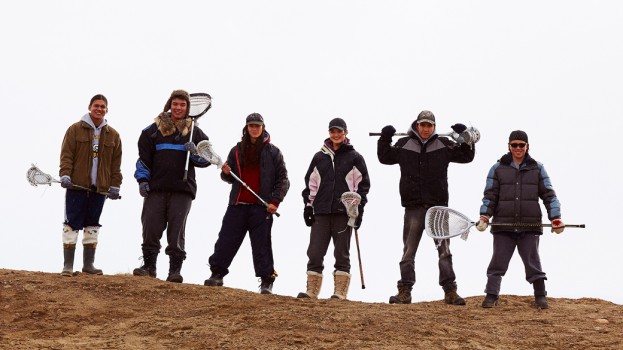 The Grizzlies earns Palm Springs audience award
The Grizzlies has won the audience award for Best Narrative Feature at the Palm Springs International Film Festival. The award is determined by popular vote by festival-goers. Directed by Miranda de Pencier and written by Graham Yost and Moira Walley-Beckett, the film tells the true story of a group of Inuit students who find joy in the game of Lacrosse. The film had its world premiere at the Toronto International Film Festival in 2018 and recently took home Best International Feature at Fabrique du Cinema in Rome.
Team behind Rapp Battlez lands U.S. representation
Odenkirk Provissiero Entertainment will represent Canadian comedy duo Miguel and Freddie Rivas for the U.S. The real-life brothers signed a production deal with Don Ferguson Productions in 2018 to develop a television series version of their live comedy show Rapp Battlez. The series features rap-battle worldplay with celebrity guests facing off in sensationalist matches in front of a studio audience to decide the winner. Odenkirk Provissiero's Naomi Odenkirk and Tiffany Schloesser will executive produce the project with Don Ferguson, Lucy Stewart, and Kevin Wallis.
CBC preps two new docs
Two new documentaries are set to air on CBC this month. Figure skating doc To the Worlds will premiere Jan. 18 at 9 p.m., coinciding with Skate Canada 2019. The Power of Play will be available to stream on CBC's Gem beginning Jan. 18 at 5 p.m. ET, ahead of its broadcast premiere on CBC's The Nature of Things on Jan. 20 at 8 p.m. To the Worlds, directed by Wendy Ord and written by Ord and Helen Slinger, follows the journey of two middle-aged women who vie for gold at the 2018 International Skating Union Adult Championships. The Power of Play, written and directed by Christine MacLean and produced by Tell Tale Productions, digs into the science behind play and explores how play deprivation may be linked to mental health issues.
Image courtesy of Mongrel Media