Wild Media Entertainment expands into VFX
Visual effects veteran Jeff Bruneel (pictured) has been hired to oversee the new division.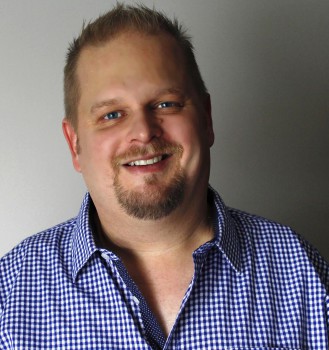 Toronto-headquartered Wild Media Entertainment has expanded its operations to include visual effects, opening up a new division called WildFX.
Based out of the prodco's Toronto and Vancouver offices, the new unit will focus on script breakdowns/budgets, 3D animation, compositioning, digital matte painting and 3D environment creation for film, TV, commercials and music video projects. Currently, WildFX is working on the Canadian sci-fi feature Entangled from producer Jason Jallet (The New Romantic).
Jeff Bruneel, who joined the company in November, has been appointed as WildFX's visual effects supervisor. Bruneel will be based in Toronto and will travel to Wild Media's Vancouver office as needed to help oversee the VFX operation there. The supervisor's previous credits include Man Seeking Woman, The Expanse, A Dog's Purpose, Camelot and Watchmen.
"WildFX will help us vertically integrate production of our own projects as well as branch out into other production activity that is quite simply booming in both Toronto and Vancouver," said the prodco's president and CEO James Milligan in a release.
Earlier this year the prodco optioned writer Allan Stratton's young adult novel The Dogs for a screen adaptation. Published by Scholastic in 2015, the paranormal crime novel follows Cameron and his mother, who've been on the run from Cameron's father for the past five years. When they settle in an old farmhouse, Cameron begins to see and hear things that aren't possible.