The exit interview: CBC's Heather Conway
The pubcaster's outgoing EVP of English Services reflects on the challenges, complexities and accomplishments of her five-year tenure, and looks ahead to what's next.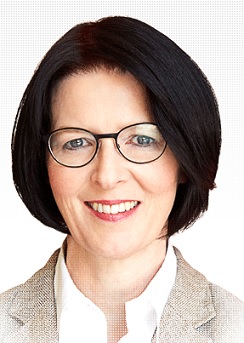 When you're a big boss at CBC, it doesn't matter whether you're chatting with an independent producer at an industry event or picking up groceries at the supermarket – every Canadian has an opinion to share about the public broadcaster.
"People aren't shy about telling you how the CBC should be run," says the Ceeb's now-former EVP of English Services, Heather Conway.
Conway spent five years in the role before stepping down earlier this month, with Michel Bissonnette taking on the role in an interim capacity. She presided over CBC's TV, radio and digital operations during a time of rapid transition for both the media industry at large, and the public broadcaster. This year saw another major change at the organization with Catherine Tait being named president and CEO in July.
For Conway though, it was the first year in the role that left the deepest impression. She was appointed in 2013, just days after the CBC lost the multimedia NHL rights to Rogers, an event that sparked much hand-wringing over what the future of the public broadcaster looked like without its biggest viewing attraction. Then, a few months later, CBC began making hundreds of job cuts after its budget was slashed by $130 million, with $82 million of that coming on the English services side. Later in 2014, the CBC came under fire for its handling of the departure of former host Jian Ghomeshi, at the time accused of sexual assault (he was later charged and acquitted).
"It was a trial by fire. It was a very, very difficult first year, I think it's fair to say," reflects Conway.
Five years later, Conway says she felt it was an appropriate moment to depart, having accomplished the goals she set out to achieve. "I wanted to make the CBC more digital, more diverse, and the programming more distinctly and identifiably Canadian. I look and I think 'I've really done that.'"
On the digital front, CBC hit its "Strategy 2020″ initiative three years ahead of schedule, while it reported in July that its goal to increase inclusivity and diversity were also ahead of schedule. Meanwhile, on the programming front, Conway says she feels great pride in the content that Sally Catto and Jennifer Dettman's teams have produced during her tenure.
As well, with domestic broadcasters across the world grappling with how to contend with digital platforms with massive programming budgets, Conway says the international traction gained by its scripted, doc and arts programming is a testament to Canada's production community.
"The indie community in this country has really risen to the challenge of creating content that connects with Canadians and is world-class," she says, citing her go-to stat that CBC's annual non-news programming budget is roughly equivalent to 10 episodes of Netflix's The Crown.
Another aspect to her departure, says Conway, is identifying when the right time is to move on. "It's a very high-profile and demanding job, and you can get caught in thinking that you're entitled to stay here forever. I think you always have to have the ego management skills to say 'Alright, I've done some pretty good things – is it time to hand over the reins and let somebody else take it to the next level?"'
And while the announcement of her departure included an interest-piquing line about her leaving to "pursue other opportunities," Conway says her next career move is anything but set in stone.
"I don't have secret appointment that's going to be announced," she says, adding that in the short term she will take some time to do some traveling with her daughter.
During that time she says she will give thought to "the things that really engage me on a deeply satisfying level" before deciding what the future may hold. "I'll spend the next few months thinking about that, and if someone approaches me then I'll see what's on the horizon," says Conway.
"I feel very proud of what I've been able to achieve here with the team. I'm both sad to be going, and a little bit excited about what might be next."