Anthropocene gets exclusive 4K engagement on iTunes
Distributed by Mongrel Media, the hit doc will be available for a limited time in a premium format ahead of its Sundance screening.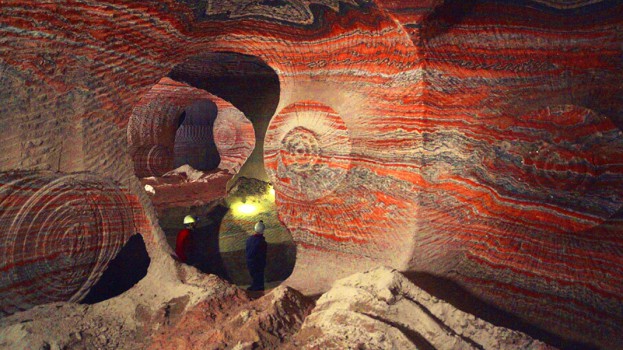 The high-impact rollout of Jennifer Baichwal, Edward Burtynsky and Nicholas de Pencier's Anthropocene: The Human Epoch continues this week as the film starts an exclusive window on iTunes.
Distributed by Mongrel Media, the documentary is available for purchase in a 4K format for one month over the Christmas holidays on the Apple platform, an engagement Apple says is unusual for a film of this type. The release also coincides with a refresh of the platform ahead of the big holiday buying season.
Anthropocene has benefitted from Mongrel's full distribution firepower in its release, with high-profile festival engagements (TIFF, VIFF, Sundance) and special educational/promotional exhibits with two art galleries, and a robust Canadian theatrical run. To date, the doc has netted $390,000 at the Canadian box office.
Mongrel's VP of sales and acquisitions, Andrew Frank, told Playback Daily that the limited-time Canadian iTunes window is intended to capitalize on the film's demonstrated demand at the box office and its unique promotional elements, which also include a podcast ("Into the Anthropocene") that accompanies its exhibit in the Art Gallery of Ontario (AGO).
Created in conjunction with Bologna, Italy-based museum Fondazione MAST, the AGO exhibit is comprised of augmented reality installations, large-scale photos, murals and 12 film installations. It is part of a larger project based on research from the Anthropocene Working Group, which examines if the earth has entered a new geological epoch.
As well, the iTunes deal signifies the first time Mongrel has come out with a 4K digital release, according to Frank, though whether it is a strategy the Toronto distributor repeats remains to be seen. "It's hard to know if this is a strategy that might make sense to repeat in the future and [we see it as] an experiment," he said. By offering the film over the holidays, he also acknowledged that the company hopes to capitalize on one of the highest rental periods of the year.
The doc was also recently selected by the Toronto Film Critics Association (TFCA) to compete for the coveted $100,000 Rogers Best Canadian prize and is set to briefly return to the big screen as part of TIFF's new Top Ten list.
Image courtesy of TIFF