Annual Deloitte report shows radio on the rise
The company's Technology, Media and Telecommunications (TMT) predictions report says young Canadians will soon spend more time listening to radio than watching TV.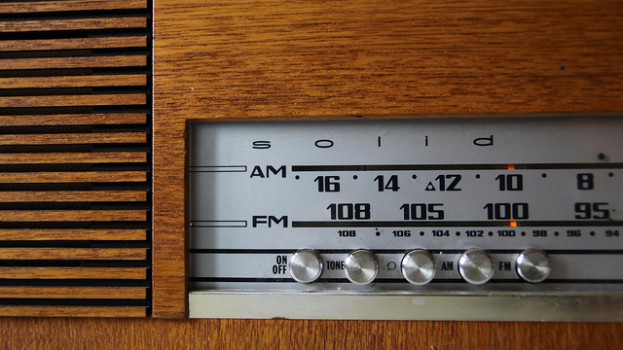 By Catherine Phillips
Since 2001 Deloitte's global Technology, Media and Telecommunications (TMT) predictions report has been a valuable indicator of future trends across a number of sectors, including the TV industry. And while a number of factors are putting immense pressures on the conventional television model, this year's report focused on an area of TV that is managing to stave off the declines seen across other parts of the sector: live sports.
The report dived into TV sports, younger viewers and drew an interesting connection between sports gambling and TV viewership. It also found an interesting trend in radio listening, which is rising against TV's decline.
TV viewing is down across several countries including Canada, said Duncan Stewart, Canada TMT research director at Deloitte. But, he noted, sports remain a driver for TV, and consumption of the programming category is slowing way less than TV in general.
"Before we did the survey, we believed there may be a link between TV sports and betting," Stewart explained to Playback's sister publication Media in Canada, adding that the inspiration for the study came from a focus group he conducted of 120 people across Denmark, Sweden, Finland and Norway where a large percentage of young men gambled.
After conducting the survey of 1,885 men and women in the U.S., Stewart said they were able to spot an apparent association between the two.
"Gambling is a thing – it's a big thing – and it's almost certainly driving TV viewing and TV sports viewing, especially for young men," Stewart said.
The data shows that men age 25 to 34 are the demographic most likely to bet on sports, with 73% saying that they do so versus 49% of men age 18 to 24. Men 25 to 34 are also the most likely to regularly bet on sports (43%).
"You're probably not going, 'Oh my gosh, young men watch sports, who would have thought it,' but what's interesting is that we're able to connect the dots so closely between the population watching sports, how much they're watching and how often they're betting – those that watch more bet more," Stewart said.
According to Stewart, young men who gambled were much more likely to watch TV, with data from the report showing that 31% of men 25 to 34 watched more than 21 hours of TV sports per week versus 22% of men 18 to 24.
This is true in Canada, where betting on sports results in more hours spent watching them on TV. According to the report, viewers who bet at least once a week watch 10.8 hours of sports on TV on weekdays, 2.5 hours on Saturday and 2.6 hours on Sunday. As the hours watched decreases, so does the frequency of betting.
According to Stewart, the data indicates that there may be a limit to the decline in TV viewing.
"If young men are betting on sports and they like watching the sports they've bet on, that means…the decline stops at some point, or at least slows materially, because young men will continue to watch sports [as] they continue to bet on sports," he says.
However, Scott also said that while there might be a limit to the decline in TV viewership, there may come a time in the near future when young Canadians consume more radio than TV.
The report said global radio revenue will reach US$40 billion next year – a 1% increase from 2018. Data shows that more than 85% of the adult population tune into radio at least weekly. But what is perhaps most surprising, according to Deloitte, is that people aged 18 to 34 will spend more time listening to radio than watching traditional TV by 2025.
"This is really a bit of a shock," he said. "Most people that I've talked to around the world had the assumption that radio is shrinking – it isn't, it's actually going up – they're listening just as much as they did 10 years ago." The most critical insight, Stewart says, is that data shows that the decline for TV is steeper than it is for radio.
He said radio will probably decline within the next three to five years, but "not as quickly' as TV. "Canadian young people will be listening to more radio than they spend watching TV." Based on his research, he said, this has already happened in some Nordic countries.
From Media in Canada 
Image: Creative Commons