Network's I Am Paul Walker goes to U.S. digital on poignant anniversary
CEO Derik Murray discusses the company's "I Am" franchise and why it works.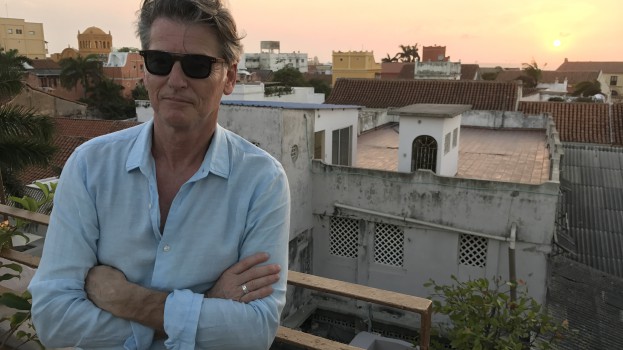 The latest installment in Network Entertainment's "I Am" documentary series is making its digital debut in the U.S. today, in a release strategy timed to coincide with the five-year anniversary of the actor's death in a car accident.
Produced by Network Entertainment in partnership with Paramount Network, the documentary explores the life and death of The Fast And The Furious actor through interviews with the franchise's cast and friends. I Am Paul Walker made its U.S. TV premiere on Paramount Network earlier this year and was later picked up by Fremantle for its MIPCOM distribution slate.
Walker was killed on Nov. 30, 2013 in a car crash in California. He was in the midst of filming Furious 7, with the film later delivered using a complex combination of his brothers as stand-ins and body doubles and CGI. A song from the film that served as tribute to the actor became for a period the most-watched YouTube video in history and currently has 3.8 billion views.
Set to be released across multiple platforms like Amazon and iTunes, the project marks one of the prodco's most recent installments in its "I Am"… franchise. Earlier this fall, Playback caught up with Network founder and CEO Derik Murray to discuss the franchise, which launched in 2012 and has since included Martin Luther King Jr., Steve McQueen and Evel Knievel. It will release its 11th installment next, focusing on Richard Pryor.
Adrian Buitenhuis serves as I Am Paul Walker's director and co-producer. Exec producers on the feature include Paramount Network's Jon Slusser and Jaimee Kosanke. I Am Paul Walker's DVD will be available for purchase starting on Dec. 4, 2018.
Playback: What makes this franchise work? Making it to your 11th installment is a big deal. 
DM: We believe authenticity is key when adding to the legacy of these global icons. We are committed to creating a dynamic and entertaining story utilizing oral history, as told by an authentic cast, all of who were either side-by-side with our "I Am" subject during their accomplishments, or in the case of our contemporary cast were connected and inspired by them.
PB: Was the plan always to create a series? Why?
DM: After the success of our Academy Award shortlisted documentary Facing Ali, the interest in our work accelerated and my goal was to focus specifically on stories I knew the market would embrace, and [to] further support Network as the filmmakers of choice for global audiences. Bruce Lee was the first "I Am" for Network, and in the early days the list of additional subjects we wanted to add as "I Ams" was long and always part of the plan.
PB: In addition to the Pryor doc, what is next for "I Am"?
DM: We are in production now on three new titles [with] more being set up… Our goal is to continue to grow the franchise and expand our roster and relationships with directors and storytellers who thrive on inspiring audiences and creating work they are proud of.