Orangutan Jungle School swings into season two
Prior to its Canadian and U.S. premiere, the NHNZ-produced docu-soap has been commissioned for another season.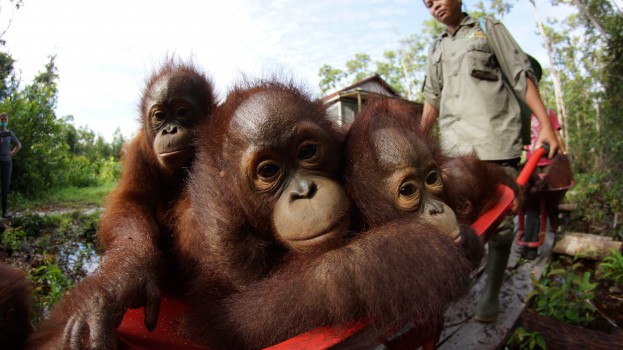 Blue Ant Media's Love Nature has renewed its aw-inducing docu-soap, Orangutan Jungle School, for a second season.
Announced at Content London, the follow up 10-episode season of the one-hour docu-soap is set to air on Love Nature's linear and streaming video platforms internationally and the Smithsonian Channel in the U.S. Love Nature is a joint venture between the two companies.
Produced by Blue Ant prodco NHNZ, the series follows Borneo Orangutan Survival Foundation's (BOSF) team as they rescue and rehabilitate orangutans that have been displaced from their habitat, in addition to new characters. Created by, exec produced and written by Judith Curran, season two will follow the Foundation's staff as they tackle a variety of challenges including infection, a lack of resources and environmental issues.

Earlier this year, Orangutan Jungle School made its premiere on linear TV in Asia via Love Nature 4K and Channel 4 in the U.K. This renewal comes before the show's Canadian debut this December (during Love Nature's free preview) and its U.S. airdate on the Smithsonian Channel next year.
NHNZ's Kyle Murdoch serves as executive in charge in production, while Anya Durling is head of development on the project. Love Nature 4K's Alison Barrat, VP, development and production, and James Manfull exec produce the show.
Love Nature has commissioned two other series this year, including Dogs with Extraordinary Jobs (5 x 50 minutes) and Malawi Wildlife Rescue (6 x 60 minutes).
Blue Ant International distributes Orangutan Jungle School internationally.