Bron, New Mandate Films prep Harry Haft
Oscar-winner Barry Levinson (Rain Man) is set to produce and direct the feature starring Ben Foster.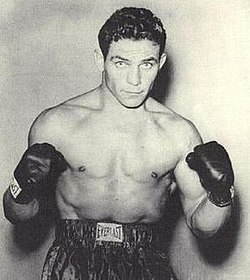 Bron Studios and New Mandate Films have teamed up to produce a feature on boxer Harry Haft.
Produced in association with Creative Wealth Media, Harry Haft is set to be directed and produced by Oscar-winner Barry Levinson (Rain Man). Creative Wealth Media is financing the film.
Based on Alan Scott Haft's novel titled Harry Haft: Survivor of Auschwitz, Challenger of Rocky Marciano, the drama will follow Haft (played by Ben Foster) as he attempts to use his high-profile fights against legendary boxers to find his first love again. Justine Juel Gillmer (The 100) penned the screenplay for the project.
Producers on the project are Jason Sosnoff (The Wizard of Lies), Scott Pardo (Hope & A Little Sugar), New Mandate Film's Matti Leshem (The Shallows) and Bron's Aaron L. Gilbert (Tully). Creative Wealth Media's Jason Cloth (A Simple Favor) exec produces.
In addition to Harry Haft, Bron is currently in production on the untitled Rogers Ailes project with director Jay Roach, starring Charlize Theron, Margot Robbie, Nicole Kidman, Alison Janney, John Lithgow and Malcolm McDowell.
Bron's upcoming projects include The Good Liar with New Line Cinema; John Ridley's Needle In a Timestack and Anthony Mandler's Man Of Cloth, to name a few.
Continuing Bron's push into the TV space, Bron Studios is also working on two TV projects, the sci-fi drama Rare with Beta Film-owned production companies Dramacorp and Isolani Pictures, and the period drama Shadow Play with Tandem Productions.
Image of Harry Haft courtesy of Bron Studios