Zaib Shaikh appointed consul general in L.A.
The former Toronto film commissioner takes over from James Villeneuve in representing Canadian interests in America's cultural industries' capital.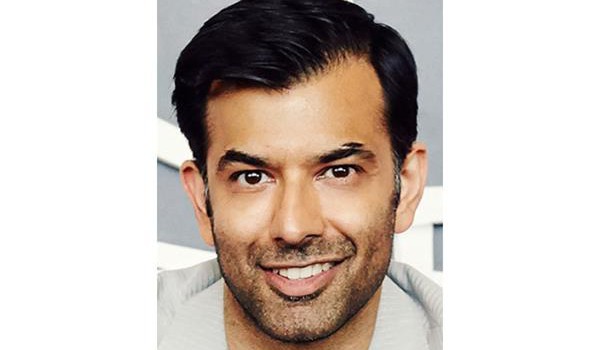 Canada's foreign affairs minister Chrystia Freeland has appointed Toronto film commissioner Zaib Shaikh consul general of Canada in Los Angeles.
Shaikh will replace James Villeneuve as Canada's top diplomat in the region. Villeneuve, a former Labatt exec, has served in the role since 2014, becoming a well-known face to Canadian industry execs and talent working in California and those wishing to. He recently spoke at the Empire Club in Toronto on building ties between Toronto and L.A.'s entertainment industries.
Former actor and Little Mosque star Shaikh has served as film commissioner for Toronto since 2014, and has participated in trade missions to L.A. to represent the Canadian entertainment industries on numerous occasions. His tenure in Toronto's top film role has been one in which production in the city has continued to expand with available studio space and crews constricting alongside.
Shaikh will continue in his role as film commissioner and director of entertainment industries at the City of Toronto until Nov. 2, after which arrangements for an interim acting commissioner will be made, according to a statement to Playback Daily from Mike Williams, general manager of Economic Development and Culture.
In addition to Shaikh, Minister Freeland has appointed former NDP MP Joe Comartin as consul general for Detroit. Comartin replaces Doug George. Canada also has consuls general offices in Atlanta, Boston, Chicago, Dallas, Denver, Miami, Minneapolis, New York City, San Francisco and Seattle, alongside trade offices in Houston, Palo Alto and San Diego.
Shaikh takes on this new role at a time when culture has been a top federal policy objective. The cultural exemption, which allows Canada to exclude cultural industries from free trade, was a sticking point in recent free trade negotiations between Canada, the U.S. and Mexico. But after more than a year of negotiations, the exemption was included in the newly signed, United States-Mexico-Canada Agreement (USMCA).