Hot Sheet: Digital Demand Oct. 2 to 8, 2018
Stranger Things and Ozark claim the top spots, followed by The Handmaid's Tale at #3.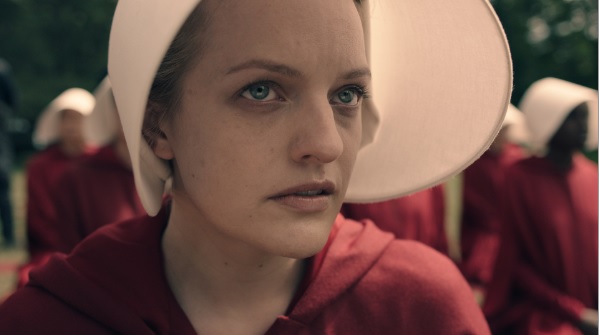 Netflix's Stranger Things and Ozark continue to lead Parrot Analytics 10 Digital Originals list for the week of Oct. 2 to 8. Stranger Things earned an average of 2,095,421 demand expressions, while Ozark took home 2,008,238. Meanwhile, The Handmaid's Tale, which is service-produced by Toronto's Take 5 Productions and Whizbang Films, scored an average of 1,928,673. Following close behind, Star Trek: Discovery – another series service-produced in Toronto – landed at #5 on the chart. Produced by CBS Television Studios, Living Dead Guy Productions, Roddenberry Entertainment and Secret Hideout, the sci-fi walked away with 1,751,436  expressions.
Top 10 Digital Originals: Canada
1. Stranger Things (Netflix): 2,095,421 average demand expressions
2. Ozark (Netflix): 2,008,238
3. The Handmaid's Tale (Bravo/CraveTV): 1,928,673
4. Marvel's Daredevil (Netflix): 1,846,664
5. Star Trek: Discovery (Space/CraveTV): 1,751,436
6. The Man In The High Castle (Amazon Prime Video): 1,620,229
7. Castle Rock (Space/CraveTV): 1,450,694
8. Orange Is The New Black (Netflix): 1,394,832
9. Big Mouth (Netflix): 1,384,784
10. Maniac (Netflix): 1,305,381
Top 10 Overall TV Shows: Canada
1. The Walking Dead: 5,491,996 average demand expressions
2. Saturday Night Live: 4,350,286
3. American Horror Story: 3,763,530
4. The Good Place: 3,481,810
5. Grey's Anatomy: 3,283,030
6. This Is Us: 3,262,384
7. Game Of Thrones: 3,063,852
8. The Voice: 2,909,579
9. The Flash: 2,904,442
10. Supernatural: 2,463,981
The Digital Demand Hot Sheets do not reflect views on proprietary SVODs like Netflix, CraveTV or Amazon Prime Video. The shows listed have been ranked using Parrot Analytics' global measurement standard, Demand Expressions, which measures demand and engagements through tracking of file-sharing and P2P platforms, social media chatter on sites like Facebook, Twitter and Tumblr, and other online engagement. The content is weighted by importance. For example, a video stream is scored higher than a like on social media. From Parrot Analytics, the top streaming shows for the week of Oct. 2 to 8, 2018.
Image of Star Trek: Discovery courtesy of Bell Media