Scott Garvie re-elected CMPA board chair
The producers' association has also unveiled its 2018/19 executive committee.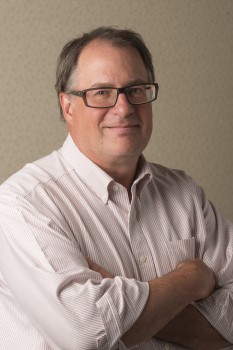 As the Canadian film and television industry confronts an increasingly tumultuous landscape, including the review of the Broadcasting and Telecommunication Acts, the Canadian Media Producers Association has re-elected industry veteran Scott Garvie to lead its board of directors. 

The Shaftesbury SVP was first elected to lead the CMPA board in June 2016, and was re-elected in 2017.
The producers association also announced the members of its 2018-2019 executive committee today. In addition to Garvie, DHX Media's Anne Loi has been appointed treasurer, with Original Pictures' Kim Todd named co-vice-chair and secretary. Meanwhile, marblemedia's Mark Bishop has been named co-vice chair and vice-chair, new media; Spin Master Entertainment's Jennifer Dodge and Lark Production's Erin Haskett are co-vice-chairs, television; while First Generation Films' Christina Piovesan and Pope Productions' Paul Pope are co-vice-chairs, feature film.
Factory Films' Sari Friedland is vice-chair industrial relations, Omnifilm Entertainment's Brian Hamilton is vice-chair, public affairs, DATSIT Sphere's Jeremy Spry is vice-chair governance, and Rink Rat Productions' Mary Sexton is vice-chair, mentorship.
Last year, the CMPA had a record number of applicants apply to join its 24-member board of directors, with 10 of those selected appointed for the first time. The board of directors serve a two-year term until 2019.