Deals: Fremantle, Cinedigm, Sinking Ship, Skyship
Fremantle picks up Network Entertainment's I Am Paul Walker, while Los Angeles-headquartered Cinedigm rides off with Heartland for Dove Channel, plus more.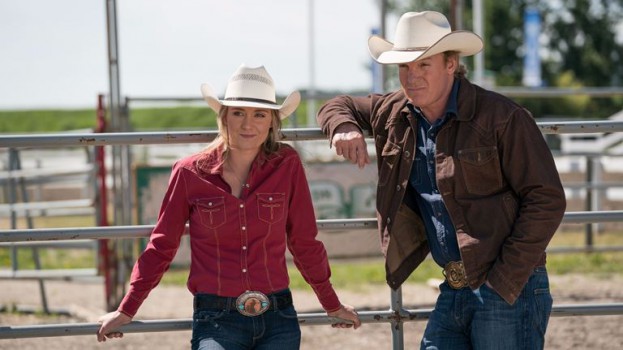 Fremantle
Fremantle has added feature-length documentary I Am Paul Walker, produced by Vancouver's Network Entertainment, to its MIPCOM distribution slate. Produced for Paramount Network in the U.S., the doc explores the life and legacy of The Fast and the Furious actor Paul Walker. Network's founder and CEO Derik Murray produced the doc alongside Adrian Buitenhuis, who also directed the project. Exec producers include Paramount Network's Jon Slusser and Jaimee Kosanke. Network Entertainment's previous credits include the documentaries I Am Heath Ledger, Facing Ali and I Am JFK Jr.
Cinedigm
Los Angeles-headquartered Cinedigm has acquired season one through 10 of Seven24 Films and Dynamo Films' Heartland (pictured). The series will make its debut on Cinedigm's family-friendly Dove Channel, one of the company's nine digital-first networks, this October. Cinedigm acquired the rights through a deal with international distributor Kew Media Distribution. The show, based on author Lauren Brooke's book series of the same name, was recently renewed for a 12th season by CBC. In August, the family drama filmed its 200th episode, making it the first hour-long scripted CBC show to hit the milestone.
Sinking Ship Entertainment
Sinking Ship Entertainment has struck a deal with Macmillan Children's Publishing Group's Imprint to publish the Odd Squad Agent's Handbook, an extension of Sinking Ship's math-based comedy series Odd Squad. Produced by Sinking Ship and U.S. prodco Fred Rogers Productions for PBS and TVO, the live-action CG series follows a group of kids who travel the world as part of an elite team to solve odd cases. The show's creators Tim McKeon and Adam Peltzman are on board as authors. Imprint will hold the North American rights to the book, which is set for release in fall 2019.
Skyship Entertainment
Toronto-based Skyship Entertainment has signed a distribution and merchandising pact with Chinese entertainment company UYoung Culture and Media for its Super Simple-branded preschool library in China. Beyond the Super Simple catalogue, UYoung will also be distributing a number of Skyship's preschool properties including The Bumble Nums, Carl's Car Wash, Mr. Monkey, Monkey Mechanic and Sing Along with Tobee. The partnership follows the news that D360 has acquired the distribution rights to 15 of Skyship's series worldwide, excluding China and Japan.
With files from Kidscreen