Trench 11 filmmaker Leo Scherman lines up next project
Crime drama Goner, set to shoot in Ontario in spring 2019, is produced by Carousel Pictures' Tyler Levine (pictured).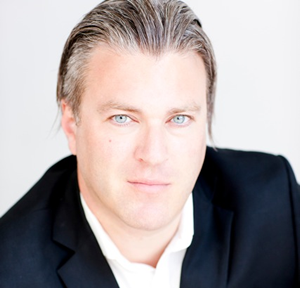 Canadian filmmaker Leo Scherman, who most recently co-wrote and directed the WWI thriller Trench 11, has lined up his next project.
Penned by Canadian scribe Milan Tomasevic, the feature film Goner follows a paramedic who moonlights as an opioid dealer.
Production is slated to take place in Ontario in spring 2019, with Tyler Levine (pictured) of Carousel Pictures producing.
The deal for the script was inked at TIFF between Glenn Cockburn of Meridian Artists, who reps Tomasevic, and Levine. Hamilton-based Tomasevic,  a recent grad from York University, caught the attention of agents on both sides of the border with his spec script submissions to the website Black List, which is an annual survey of some of the best-received feature screenplays that have not been picked up or produced. Tomasevic's scripts landed him U.S. representation through L.A. based talent agency BMK-ENT, as well as Toronto's Meridian Artists.
Levine meanwhile previously partnered with Scherman on Trench 11, which opened in Cineplex theatres last month across a number of markets including Toronto, Halifax, Vancouver, Calgary, Montreal and Oakville, ON. The Rossif Sutherland-starring feature's theatrical run has since been extended in Toronto, Oakville and Montreal. The project is distributed by Raven Banner in Canada.
In addition to Trench 11, Carousel's previous credits include Pavan Moondi's Sundowners and Population Zero, directed by Julian T. Pinder and Adam Levins.