Jonesin' swings into production
Produced by Calgary's Full Swing Productions, the dark comedy stars Brandon Sklenar and Lethal Weapon's Kristen Gutoskie.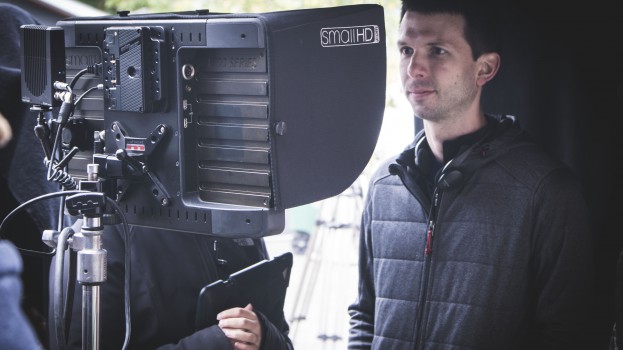 Production is underway in Calgary on Full Swing Productions' crime comedy, Jonesin'.
Penned by Kevin Doree (In Plainview), Jonesin' follows Deke Jones, a country boy who is kidnapped and caught between two warring gangs. The film stars Canadian Kristen Gutoskie (Lethal Weapon) and American actor Brandon Sklenar (Temple) in the lead roles.
Full Swing executive producers Scott Westby (pictured) and Matt Watterworth serve as the project's director and producer, respectively.
To assist with production, the prodco is bringing on practicum students from the Film and Video Production program at the Southern Alberta Institute of Technology (SAIT). The feature will roll until Oct. 5.
Jonesin' received support through the Calgary Film Centre's Project Lab, an initiative that provides emerging filmmakers with grants to launch their projects. The feature is expected to debut in 2019.
Full Swing's previous feature, In Plainview, was a thriller about a former dirty-cop who is hunted by his betrayed partner. The feature previously nabbed eight nominations for the 2018 Alberta Film and Television Awards, including one for best dramatic feature.
The cast for Jonesin' also includes Jesse Lipscombe (Tiny Plastic Men), Charlie Kerr (Ice Blue), Mikaela Cochrane (One Hit Die), Reamonn Joshee (Wynonna Earp), Peter Skagen (Fargo) and Collin Sutton (The Front Runner).
Image courtesy of Full Swing Productions