In brief: CAVCO to publish list of all certified projects
Plus: eOne CEO Darren Throop re-elected to the company's board, Danishka Esterhazy's Level 16 (pictured) set for Fantastic Fest world premiere, and more.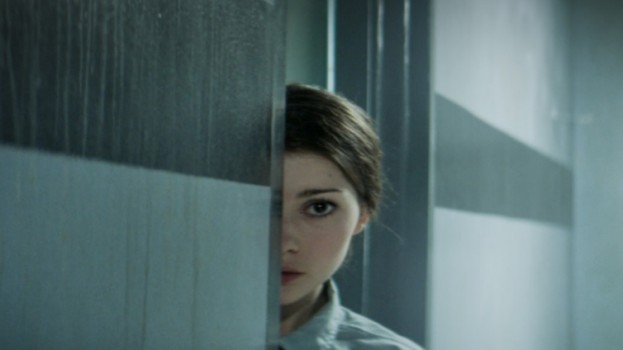 CAVCO looks to increase transparency with comprehensive list of all certified productions
CAVCO is set to publish a full list of all the audio-visual productions that have ever received a CPTC certificate since the program began. Set to be released on Sept. 21, the office will share two lists: one with all certified productions since the introduction of the program in 1995 to 2010, and another updated list of productions since its online claims system was implemented. The office has launched these measures in an effort to increase transparency around certified productions. Each list will contain the titles and names of production companies behind the project. In addition, CAVCO's second list with more recent productions will be updated approximately every six months to stay up to date.
Darren Throop re-elected to eOne board
eOne CEO Darren Throop was re-elected to the company's board last week. The decision, rendered at the annual general and special meeting of shareholders on Sept. 13, saw shareholders vote to re-elect Throop with a 99.95% approval.

Internment doc That Never Happened to screen in Geneva
Canadian documentary That Never Happened: Canada's First National Internment Operations has been selected to screen in Geneva this week at an event commemorating the 70th anniversary of the declaration of Human Rights. The film was named as the official selection of the Mission of Canada to the United Nations and will screen on Thursday, Sept. 20. Produced by Armistice Films and directed by Ryan Boyko, the project explores the story of Canada's first national internment operations between 1914-1920, when almost 90,000 people were forced to register and 8,500 were wrongfully imprisoned in internment camps across the country.
Danishka Esterhazy's Level 16 gets Fantastic Fest bow
Writer/director Danishka Esterhazy's dystopian thriller Level 16 (pictured) will make its world premiere Sept. 22 at the 2018 edition of Fantastic Fest in Austin, Texas. Produced by Toronto's Markham Street Films, the project was developed with the participation of the NSI Features First program and received funding from Telefilm, Harold Greenberg Fund and CBC's Breaking Barriers Film Fund (which has since been rebranded under CBC Films). Starring Katie Douglas (Mary Kills People), Celina Martin (Public Schooled), Sara Canning (The Vampire Diaries) and Peter Outerbridge (The Expanse), the film will also screen at Vancouver International Film Festival on Sept. 30. Other Canadian features screening at Fantastic Fest are director Sophie Lorain's Slut in a Good Way and a restoration of Brian Damude's 1975 feature Sudden Fury.
Dust n' Bones debuts on Telus Storyhive's YouTube
Victoria-based Drama Camp Productions, a joint venture between First Nations filmmaker Harold C. Joe and Victoria's Less Bland Productions, has launched its documentary Dust n' Bones on Telus Storyhive's YouTube channel. Through the perspective of Joe, archaeological consultant and former gravedigger, the doc examines the impending transfer of artifacts from the Royal BC Museum to traditional Cowichan territory. Dust n' Bones will launch on Telus Optik TV On Demand on Sept. 30 and later be broadcast on FNX in the U.S. on Oct. 19. The project will also air on APTN though no date has been announced yet. The doc received support from TELUS Storyhive, APTN, FNX, Creative BC, the Rogers Telefund, Film Incentive B.C., the NSI, and the Canadian Film or Video Production Tax Credit.
VEC names Catherine Warren CEO
The Vancouver Economic Commission (VEC) has appointed Catherine Warren as its new CEO. She will report to the organization's Board of Directors, chaired by Vancouver mayor Gregor Robertson. Warren is the founder and president of FanTrust Entertainment Strategies, a management consultancy focused on digital entertainment. Through FanTrust, she has worked with clients like the NFB, CBC, Bell Canada, PBS/KCTV, Nokia and Microsoft, to name a few. In her new position, she will guide VEC's staff and business units, while trying to build the city's economy through collaboration between the industry and government.