Saban Capital acquires Sim and Panavision, forms new entity
Media mogul and Saban Capital chairman Haim Saban said the deal aims to "capitalize on explosive growth in content spending" in recent years.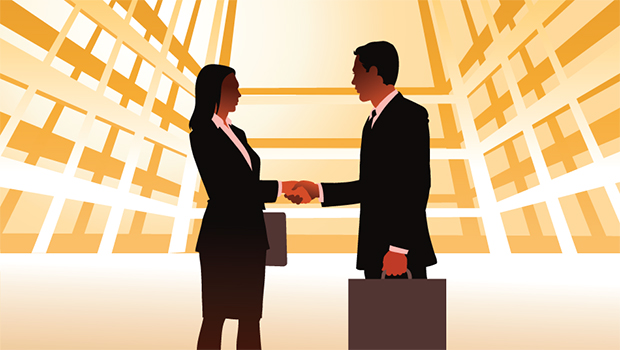 Saban Capital Acquisition, a special-purpose acquisition company that trades publicly on the Nasdaq stock exchange, has announced an agreement to acquire L.A.-based camera company Panavision and Toronto-based services provider Sim.
Under the proposed transaction, Sim and Panavision will become wholly owned subsidiaries of Saban Capital, providing end-to-end production and post-production services. Once the transaction is complete, the combined company will change its name to Panavision Holdings and continue to be publicly traded on the Nasdaq. Sim will also be renamed under the Panavision banner once the deal closes.
The boards of directors for Sim, Panavision and Saban Capital have unanimously approved the transaction, which is expected to close in Q1 2019, pending regulatory and stockholder approvals. According to a press release, the valuation of the combined entity is USD$622 million (inclusive of debt).
In a statement, Saban Capital chairman Haim Saban said the new company is designed "to capitalize on the explosive growth in content spending." "This secular trend creates a tremendous opportunity for Panavision to leverage its leading technology and pursue opportunistic acquisitions to grow in a manner that is agnostic to the content creator and distribution channel," added Saban, a media-industry mogul with numerous large-scale M&A deals on his resume.
Kim Snyder, who currently serves as president and CEO of Panavision, will serve as chairman and CEO of the combined company, while Panavision's CFO Bill Roberts will continue to hold that role following completion of the transaction.
For Sim, the announcement comes during a period of rapid growth that has seen the company expand its operations across a number of North American cities. Last year, the company, which consists of eight separate entities (including Toronto-based Tattersall Sound & Picture and Pixel Underground), was rebranded under four new divisions: Sim Studios, Sim Lighting and Grip, Sim Camera and Sim Post. The rebrand came one month after Sim branched into studio ownership with the purchase of Vancouver production facility The Crossing Studios.
Sim president and CEO James Haggarty told Playback Daily the "unexpected" outcome of the rebrand was that it caught the attention of Saban and Panavision, with advisors from those companies approaching Sim in Q4 of last year about a potential transaction.
Sim president and CEO James Haggarty said in a statement that the transaction will accelerate the company's strategic plan and grant it a greater scale to serve its client base.