CBC's Street Legal reboot rolls
Coproduced by Broken Clown Productions and IGP Productions, the drama has added new faces to its team and confirmed the return of a few original cast members.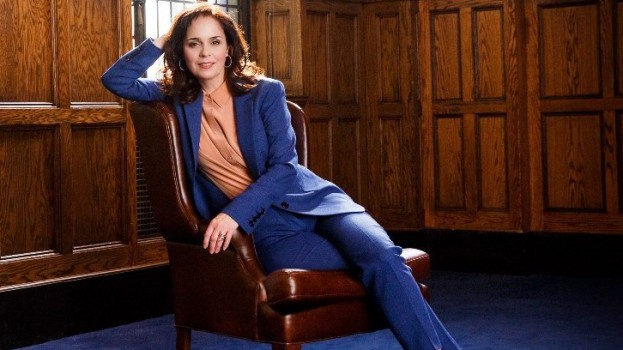 Street Legal, CBC's upcoming reboot of its 1987 legal drama, is set to begin production in Montreal and Toronto this week.
Coproduced by Broken Clown Productions and IGP Productions, the six-episode, one-hour drama will follow original cast member Cynthia Dale (Working The Engels, pictured) as Olivia Novak –  picking up 25 years after we last saw her at Barr, Robinovitch and Tchobanian, as she starts over at a boutique firm with new colleagues.
Officially unveiled at CBC's 2018 Upfront in May, the CBC original series is set to premiere in winter 2019. The show will broadcast across CBC's platforms.
Cara Ricketts (The Book of Negroes), Steve Lund (Haven) and Yvonne Chapman (The Crossing) have all joined the reboot. In addition, original Street Legal cast members Eric Peterson and Anthony Sherwood will guest star, reprising their roles of Leon Robinovitch and Dillon Beck, respectively.
Bruce Smith, whose credits include 19-2 and Cracked, serves as showrunner. Smith exec produces alongside Bernie Zukerman (Remedy). Producers on the project include Dale and IGP Productions' Rayne Zukerman (King).
The original Street Legal, a CBC in-house production, aired from 1987 to 1994 and followed the personal and professional lives of a group of lawyers at a Toronto firm. The series regularly attracted 1 million viewers per episode at the height of its popularity. In addition, it won 10 Gemini Awards over its 124-episode run.
The show previously held the title of longest-running Canadian one-hour drama in Canadian TV history until October 2014, when CBC's Heartland (produced by Calgary's Seven24 Films and Dynamo Films) surpassed it. Heartland recently set another record, shooting its 200th episode this August.