Cameras roll on Rustic Oracle
Produced by Quebec's Nish Media, the drama is the second feature from Le Dep director Sonia Bonspille-Boileau.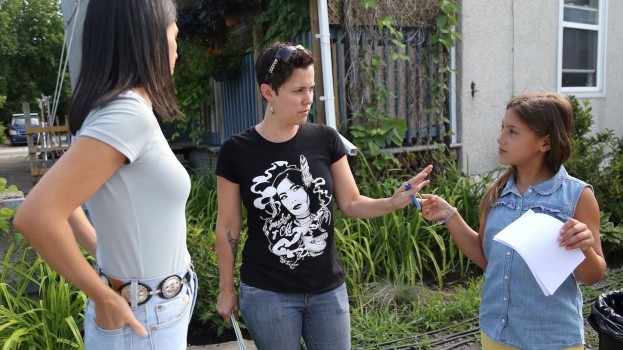 Production is underway in Quebec's Oka and Kanesatake regions on Mohawk filmmaker Sonia Bonspille-Boileau's upcoming drama, Rustic Oracle.
Produced by Gatineau, QC-based Nish Media, the feature aims to raise awareness about Missing and Murdered Indigenous women through the story of an eight-year-old girl who searches for her missing sister with her mother. Women in the Director's Chair (WIDC) president and CEO Carol Whiteman serves as an exec producer on the project.
Rustic Oracle will shoot in English and will be accompanied by a French-language version of the film, titled Vivace. Both versions will be released in fall 2019.
In 2017, Bonspille-Boileau won the WIDC Feature Film Award, picking up a $200,000 prize and support towards Rustic Oracle, which is her second feature. During the same year, Telefilm Canada also selected the writer/director's project as one of 11 Indigenous feature films selected to receive financing.
The upcoming film marks Bonspille-Boileau's second collaboration with Nish Media, which previously produced her debut feature, the psychological thriller Le Dep (2014). Written and directed by Bonspille-Boileau, Le Dep follows a young Innu woman held at gunpoint who starts to recognize her assailant. The film won the 2015 imagineNATIVE award for emerging talent.
Montreal-based distributor Maison 4:3 is handling Canadian distribution on the film.