Vincenzo Natali's latest heading to Netflix
Production is underway in Toronto on the writer/director's adaptation of Stephen King and Joe Hill's novella In The Tall Grass.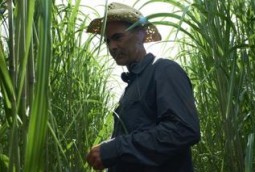 Filming is underway in Toronto on writer/director Vincenzo Natali's latest, In The Tall Grass.
Produced for Netflix by Toronto's Copperheart Entertainment and L.A.-based Mosaic, the project is an adaptation of Stephen King and his son Joe Hill's 2012 Esquire novella of the same name.
In The Tall Grass follows a sister and brother who pull off the side of the road to help a young boy, but soon find there's evil lurking in the grass. The Cube and Splice writer/director, whose recent directing credits include HBO's Westworld and FX's The Strain, penned the script and is set to direct the upcoming feature.
Producers on the adaptation include Matt Riley (Bad Teacher), Copperheart's Steve Hoban (Ginger Snaps) and Mosaic's Jimmy Miller (The Lazarus Effect). Gloria Fan (The Lazarus Effect) and Copperheart's Mark Smith (Wolves) serve as exec producers. Natali and Hoban previously collaborated on Haunter, Splice and Cube, among other thrillers.
Copperheart picked up the rights to Natali's screenplay in 2013, with Netflix boarding the project last year. Netflix will distribute the film worldwide in 2019.
According to producer and Copperheart founder, Steve Hoban, both King and Hill have been involved with every step of the production process. "We've been sending back concept art and they've been sending back comments. They seem as excited as we are," Hoban told Playback Daily.
Hoban adds that the film's core audience consists of King and Natali fans, but also aims to appeal to viewers looking for survival movies. "It feels like a jungle survival movie, but it is a horror. It's quite a psychologically driven [film and has] deep psychological underpinnings to the horror story," he said.
The film's cast includes Patrick Wilson (Fargo), Laysla De Oliveira (Needle in a Timestack), Harrison Gilbertson (Upgrade), Avery Whitted (Sydney Hall), Rachel Wilson (Impulse) and Will Buie Jr. (Bunk'd).
Image: Vincenzo Natali in a grass field, courtesy of Copperheart Entertainment.