Deals: Cineplex, CTV, DHX Distribution, Premiere Entertainment
(Updated) Newfoundland-shot drama Crown and Anchor heads to Cineplex in T.O and St. John's, CTV picks up the Roseanne spin-off, plus more.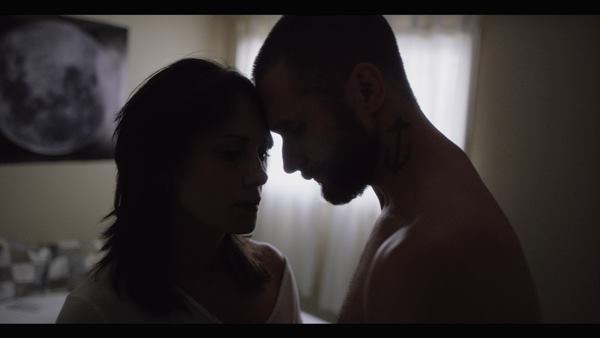 Bell Media
CTV has picked up the Canadian rights to Roseanne spin-off, The Conners. The family comedy will premiere on the Bell Media channel on Tuesday, Oct. 16 at 8 p.m., with The Kids are Alright airing at 8:30 p.m. With the addition of The Conners to CTV's Tuesday lineup, competition series The Voice has been moved to CTV2, where it will air at 8 p.m. The Conners is executive produced by Tom Werner, Sara Gilbert, Bruce Helford, Dave Caplan, Bruce Rasmussen, and Tony Hernandez. ABC greenlit the spinoff series earlier this summer after the original version of show was cancelled following comments made by Roseanne Barr on social media.
Cineplex
Newfoundland-shot drama Crown and Anchor (pictured) is getting a theatrical release via Cineplex. Written and directed by Andrew Rowe and produced by Toronto's Vince Buda, Crown and Anchor will be released in Cineplex Theatres in Toronto and St. John's on August 24. The film will also screen in Montreal, Halifax, Atlanta, Los Angeles, Portland and Virginia, with dates yet to be announced. The filmmakers are self-distributing the movie in Canada, with Crogan Filmworkds representing the film internationally. Crown and Anchor follows James Downey (played by Arrow's Michael Rowe), who returns home from his mother's funeral and finds his estranged cousin Danny (played by former MUCH host Matt Wells) trying to keep their family's petty crime business alive. Crown and Anchor recently made its Canadian festival premiere at the Nickel Independent Film Festival in St. John's, where it walked away with the audience choice award and the best Newfoundland film prize.
DHX Distribution and DHX Brands
DHX Media's distribution arm, DHX Distribution has signed 19 additional broadcast and streaming agreements for its new Teletubbies series, bringing the total number of platforms signed on for the preschool series to 54  in more than 100 territories across the globe. Seasons one and two of the rebooted series have been picked up by Bilibili (China), HBO Europe (Eastern Europe) and RTM (Malaysia). The first season, meanwhile, was picked up by CBeebies (Australia), ORF (Austria), Tuty (Czech), Fox (Finland), Studio 100 Junior (Germany), Kan (Israel), Spacetoon (Middle East), Puls (Poland), and Rakuten Wauki (Spain). New broadcasters for season two include ABC (Australia), ETV (South Africa), NPO (Benelux), Télémagino (Canada), Hop! (Israel), E-Junior (Middle East), and YoYo TV (Taiwan).
Premiere Entertainment
L.A-based Premiere Entertainment Group (PEG) has acquired the worldwide rights, excluding Canada, to animated family-adventure Ice Dragon: Legend of The Blue Daisies. Written, directed and produced by Bruce Stacey for Chelsea Road Productions, Ice Dragon follows a young girl and her grandfather, who believe in dragons, as their village is threatened by the legendary creature. Elaine Stacey serves as an exec producer on the project. Animation production services were provided by Conrad Studios. Carlos Rincon, PEG VP of acquisitions, negotiated the deal with Bruce Stacey. The company is planning to present the film to worldwide buyers at the Toronto International Film Festival in September.
With files from Kidscreen