Christa Dickenson officially takes the helm at Telefilm
Dickenson said the organization will continue to focus on gender parity and diversity within its portfolio, as well as improving support for mid-career producers.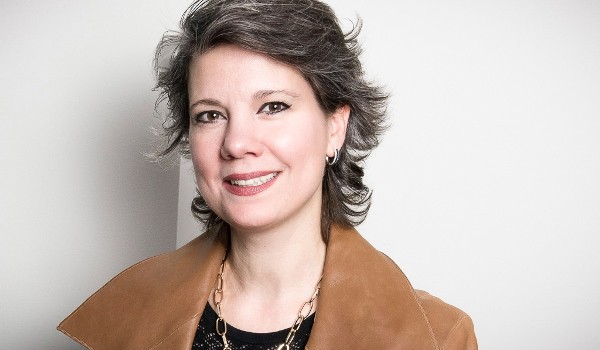 Christa Dickenson's five-year term as executive director of Telefilm Canada is officially underway.
The former president and CEO of Interactive Ontario took up the top job at the national funder on July 30.
"I can't wait to pursue the important work undertaken by our teams: achieving a balanced and representative funding portfolio that encompasses gender parity and diversity," she said in a statement.
Last month, Telefilm revealed that Dickenson would take over as executive director, replacing Carolle Brabant, who retired in March after eight years in the role. In the time between Brabant's retirement and Dickenson's appointment, Jean-Claude Mahé held the exec director role on an interim basis.
Dickenson arrives as Telefilm looks to build on a number of diversity and gender-parity initiatives put in place over the past two years, including the implementation of a five-point plan aimed at achieving gender parity across its portfolio by 2020.
According to the most recent data for 2017/18, 44% of the films funded by Telefilm had a female director attached, while 46% had a female screenwriter and 48% had a female producer. However, of the projects supported with budgets of $2.5 million or more, only 29% had a female director, 32% had a female screenwriter and 44% had a female producer attached. The funder has acknowledged that while progress has been made, there needs to be more support for big-budget films helmed by women.
In her statement, Dickenson also focused on Telefilm's goals to support emerging filmmakers and the discoverability of their projects.
"We will also continue to foster the discoverability and promotion of emerging talent while at the same time improving our support to mid-career producers and encouraging the export of our successes," she said.
Dickenson's arrival comes nine months after Telefilm revealed a significant shakeup of its funding systems for emerging filmmakers. In November, the organization rebranded and refocused its micro-budget production program as the Talent to Watch program. It now supports around 50 programs each year, with each project eligible to receive up to $127,500. In June, 45 recipients (38 feature films and seven narrative web projects) were announced through the inaugural round of the fund, including Elizabeth Lazebnik's Be Still, Sanja Zivkovic's Easy Land and Daniel Daigle's Cimes.
Dickenson's term runs until the summer of 2023.