Much Studios greenlights Judge Tyco web series
The announcement was made during a panel at JFL Comedy Pro where Bell Media execs discussed their evolving multi-platform comedy strategy.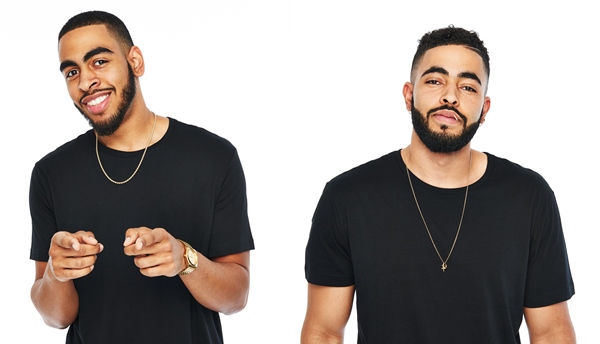 Much Studios comedy creators Jae and Trey Richards of 4YE (formerly 4Yall Entertainment) have partnered with the Studio to produce an eight-part comedy web series.
Judge Tyco is based on 4YE character Tyco, from their "T-Dot Goon Scrap DVD" skits, which have more than two million views on YouTube. The announcement was made July 26 at Just For Laughs Comedy Pro in Montreal, during a panel discussion on Bell Media's multi-channel approach to comedy.
The series takes place in a courtroom and follows Tyco, a wildly unqualified judge who presides over the trivial cases of teenagers.
Much Studios has worked with 4YE since the creation of Much Studios three years ago. The comedic duo now have nearly 612,000 followers on YouTube and are among the Much Studios' creators with the most subscribers. Mike McShane, director of business and partnerships at Bell Media said the web series should be ready to debut in the fall, though no exact date was given.
The panel also included Justin Stockman, VP of pay and OTT services; Sarah Fowlie, director of comedy original programming and Kevin Barton, program director of SnackableTV. Throughout the discussion, the execs touched on several points of Bell Media's comedy strategy, including its role in generating subscribers for the company's OTT services.
Stockman noted that in a competitive SVOD environment, one of the ways CraveTV is differentiating itself is through the genre. He said that original Canadian comedies, like Letterkenny and the streamer's upcoming New Eden, are a valuable point of differentiation for CraveTV in a competitive SVOD market.
"There's a subtle difference between Canadians and Americans and comedy is a really good way to signal that difference," he said.
CraveTV's first original commission, Letterkenny, is a "massive" hit for the streamer, said Stockman. While he didn't divulge viewership numbers, he said Letterkenny holds its own against programming like Handmaid's Tale and Game of Thrones. "It's right up there in the same ranking as those series." 

The comedy series recently premiered on Hulu in the U.S., and Bell Media's Snackable TV  is in production on Littlekenny, an animated short-form extension of the show.
Stockman added that, with its second original comedy commission, New Eden, CraveTV wanted to reach a female audience (as Letterkenny skews male). They enlisted comedians Evany Rosen and Kayla Lorette for the mockumentary-style eight-part series, about two women who started the first all-female cult.

On Snackable, Kevin Barton, program director for the mobile platform, said it is focusing on comedy programming for one very good reason: it outperformed every other genre in beta testing. Even old Letterkenny sketches were viewed more than new dramatic or sci-fi shorts, he said. Snackable recently launched interactive comedy series Jokeoff and also has an exclusive deal to offer Kevin Hart's Laugh Out Loud streaming service.