Hot Sheet: Digital Demand July 17 to 23, 2018
The Handmaid's Tale comes in at #1, followed by Queer Eye at #2 and Anne at #8.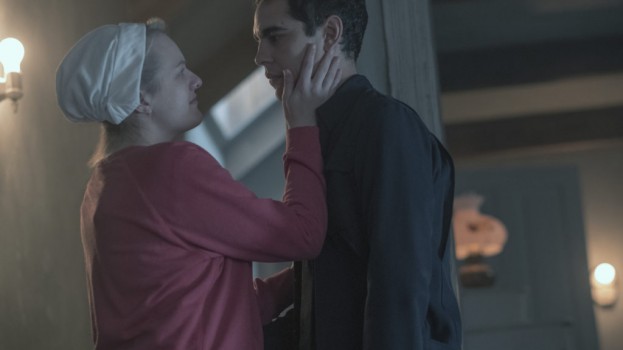 Season two of The Handmaid's Tale, produced by MGM Television for Hulu and service-produced by Toronto's Take 5 Productions and Whizbang Films, continued to grip audiences. The dystopian drama took the top spot on Parrot Analytics' top 10 digital originals list  for the week of July 17 to 23 and landed at #4 on the top overall TV shows chart. Meanwhile, CBS' Toronto-shot sci-fi Star Trek Discovery broke the top three and CBC/Netflix's Anne landed at #8 on the top 10 digital original list.
Top 10 Digital Originals: Canada
1. The Handmaid's Tale (Bravo/CraveTV): 2,676,692 avg. demand expressions
2. Queer Eye (Netflix): 2,040,388
3. Star Trek: Discovery (Space/CraveTV): 1,532,967
4. Orange Is The New Black (Netflix): 1,472,349
5. Stranger Things (Netflix): 1,426,609
6. 13 Reasons Why (Netflix): 1,280,007
7. Marvel's Luke Cage (Netflix): 1,045,650
8. Anne (CBC/Netflix): 1,015,895
9. Voltron: Legendary Defender (Netflix): 990,483
10. The Good Fight (W Network): 962,563
Top Overall TV Shows: Canada
1. Big Brother: 3,264,564 avg. demand expressions
2. America's Got Talent: 2,967,188
3. Brooklyn Nine-Nine: 2,839,168
4. The Handmaid's Tale: 2,676,692
5. Supernatural: 2,442,587
6. The Walking Dead: 2,403,846
7. Steven Universe: 2,240,475
8. The 100: 2,227,250
9. Game of Thrones: 2,192,939
10. Sons of Anarchy: 2,070,720
The Digital Demand Hot Sheets do not reflect views on proprietary SVODs like Netflix, CraveTV or Amazon Prime. The shows listed have been ranked using Parrot Analytics' global measurement standard, Demand Expressions, which measures demand and engagements through tracking of file-sharing and P2P platforms, social media chatter on sites like Facebook, Twitter and Tumblr, and other online engagement. The content is weighted by importance. For example, a video stream is scored higher than a like on social media.