Netflix expands int'l production hubs to Europe
The global streamer has set up a studio and programming commitment in Spain, offering an opportunity to compare its strategy for international markets.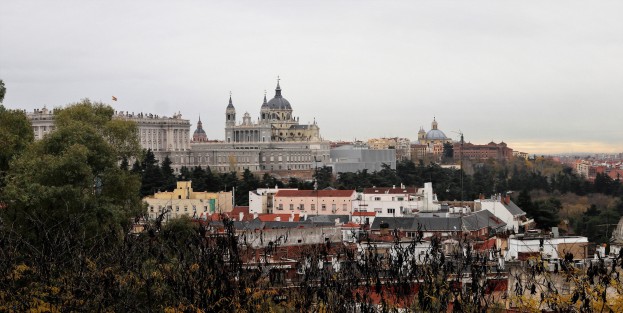 Netflix is setting up its first European production hub in Spain, and with it, the opportunity to compare the Canadian model against its new counterpart.
Like in Canada, the new domestic base is dedicated to the production of the streamer's Spanish-language originals. However, unlike in Canada, Netflix's Spanish strategy is anchored with a physical presence. The streamer will set up shop at a 236,000-square-foot campus in Tres Cantos, near Madrid, called "TV City." In addition to Neflix's new and existing Spanish-language titles, TV City will also serve as a central facility for series and films made by Netflix's production partners.
Netflix has entered into a multi-year agreement with Grupo Secuoya, which will provide facility management and serve as the exclusive production services partner for its projects based at the TV City campus.
The distinction is of note because, in announcing Netflix's Canadian presence and financial commitment last year, former Minister of Canadian Heritage Melanie Joly announced that Netflix would spend $500 million on film and TV produced in Canada and establish Netflix Canada, "a permanent, multi-purpose film and television production presence." It was a statement commonly interpreted at the time as "office" (with domestic programming staff) or "studio," but in the year since, it has been clear that neither such operation was underway.
That's because, unlike Spain, Netflix's "permanent, multi-purpose film and television production presence" in Canada isn't a physical space. Rather, the streamer defines Canada itself as the permanent production hub. "We currently set up production hubs all over Canada as needed on a production-by-production basis – from Vancouver to Toronto to Prince Edward Island – to meet the needs of individual productions across the provinces," said Netflix spokesperson Bao-Viet Nguyen in an email. "Our definition of production hub doesn't necessarily always mean a physical studio. We set up production hubs in markets where we have a critical mass of production and where there's great density of talent."
Canada is a top-three market for production for Netflix, according to Nguyen. The streamer has set up long-term leases for sound stages in Vancouver and writers rooms in Toronto, for example.  In addition to recent Netflix coproductions like Alias Grace, with CBC, and Frontier, with Discovery Canada, the streamer recently commissioned Travelers for a third season and recently started production on Northern Rescue, produced by DCTV for CBC in Canada.
Madrid has been ramping up its production infrastructure in recent years, according to a Variety report from last year, offering new tax credits and positioning itself as Spain's primary nexus of locations, services and studios. And Spanish-language content is a big performer for Netflix, and the streamer is investing heavily in new originals and licensed local content.
La Casa de Papel (Money Heist) was the most -watched, non-English-language show on Netflix, which led the streamer to ink an overall deal with its creator, Alex Pina. Netflix is currently working on 20 original production across Spain this year, including season three of Las Chicas del Cabel. The streamer has also recently signed first-option agreement for drama series from Atresmedia.
Image: Creative Commons / Flickr