SODEC selects 11 docs to receive production assistance
Galafilm's Odyssee sous les glaces and Cinemaginaire's La parfaite victime are among the docs to receive funding.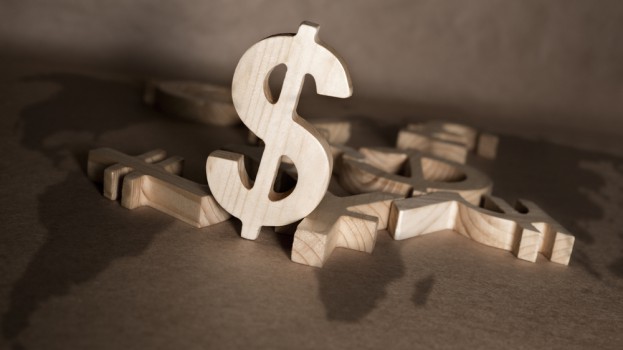 The Société de développement des entreprises culturelles (SODEC) has chosen 11 documentary projects for its Production Assistance Program, including writer/director Denis Blaquière's Odyssée sous les glaces (Under Thin Ice) and writer/director Ariel Nasr's We Are Here.
SODEC did not reveal how much money was awarded to the documentaries.
Produced by Galafilm, Odyssée sous les glaces follows two expert scuba divers who explore the ocean and its creatures. The project will air on the CBC in Canada, as well as Germany's SRW and France's ARTE. Last month, Odyssée sous les glaces picked up funding from The Quebecor Fund through its Convergent Production Support stream.
La parfaite victime, from co-writers and directors Monic Néron and Émilie Perreault's, was also selected. Produced by Cinemaginaire, the doc follows four victims going through the criminal complaint process. Les Films Seville is the distributor for the doc.
Meanwhile, Productions Loaded Pictures' We Are Here follows the Muslim community of Sainte-Foy, QC leading up to the anniversary of the attack on the Grand Mosque in Quebec City. We Are Here will be broadcast on the CBC.
Four projects distributed by Les Films du 3 mars were also selected: Les quatre pêcheurs, Le Métropolitain, Fin: ce qu'il reste de Mario, and Les châteaux de sable.
Les quatre pêcheurs (produced by Productions des Films de l'Autre) from writer/director Marie-Geneviève Chabot follows three brothers who embark on a fishing trip to find their father, 35 years after he left. While, writer/director Jean-Nicolas Orhon's Le Métropolitain (produced by Films Jad) follows l'Orchestre Métropolitain for a year during. Le Métropolitain is set to air on SRC, RDI and ARTV.
Les châteaux de sable, written by Antoine Dion-Ortega and director François Jacob tells the story of Armenians and Azerbaijanis during the Karabakh war in 1988 until 1994.
Meanwhile, Fin: ce qu'il reste de Mario, produced by Ad Hoc Films Bis, follows the story of a group of friends who recall the story of a friendship that was born in Moscow and died in Saint-Augustin-de-Desmaures, QC. Written and directed by Carl Leblanc, the doc will be broadcast by Tele-Quebec.
Quebec/France/Switzerland copro Un enfant à soi will also receive a portion of the funding. Produced by Quebec's Echo Media, France's CG Cinema and Switzerland's Close Up Films, the doc (written by Amandine Gay) follows the idea of international adoption from the perspectives of five adopted people from different backgrounds.
Other docs selected for support include Productions Triangle's Prisons sans barreaux, Quebec/France copro Le Monde selon Amazon and Hacktivisme MTL.
Written and directed by Nicole Giguère and Isabelle Hayeur, Prisons sans barreaux examines the emerging world of environmental sensitivity. The doc will be broadcast on Unis TV and distributed by Coop Spira.
Copro  Le Monde selon Amazon  (written by Jean-Baptiste Malet and directed by Adrien Pinon) follows Amazon's push to be the only company the world needs. The project produced by Quebec's Films du Rapide-Blanc and France's Little Big Story is attached to distributor Productions du Rapide-Blanc and will be broadcast by SRC and France 5.
Finally, Alexandre Sheldon's Hacktivisme MTL examines Montreal's hacker community. The project is produced by Films du Rapide-Blanc and distributed by Productions due Rapide-Blanc. Hacktivisme MTL will be broadcast on Canal D.
Image: Shutterstock