Hot Sheet: Digital Demand June 19 to 25, 2018
The Handmaid's Tale tops the chart, followed by Marvel's Luke Cage at #2 and Queer Eye at #3.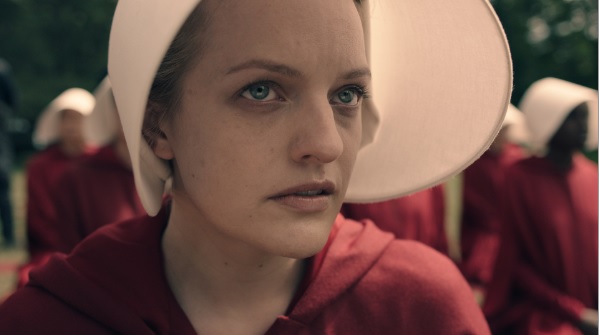 The Digital Demand Hot Sheets do not reflect views on proprietary SVODs like Netflix, CraveTV or Amazon Prime. The shows listed have been ranked using Parrot Analytics' global measurement standard, Demand Expressions, which measures demand and engagements through tracking of file-sharing and P2P platforms, social media chatter on sites like Facebook, Twitter and Tumblr, and other online engagement. The content is weighted by importance. For example, a video stream is scored higher than a like on social media.
From Parrot Analytics, the top streaming shows for the week of June 19 to 25, 2018.
Top 10 Digital Originals: Canada
1. The Handmaid's Tale (Bravo/CraveTV): 2,075,741 avg. demand expressions
2. Marvel's Luke Cage (Netflix): 1,638,037
3. Queer Eye (Netflix): 1,486,334
4. Sense8 (Netflix): 1,387,865
5. 13 Reasons Why (Netflix): 1,385,939
6. The Ranch (Netflix): 1,261,781
7. Star Trek: Discovery (Space/CraveTV): 1,095,884
8. Trailer Park Boys (Netflix): 1,002,636
9. Voltron: Legendary Defender (Netflix): 870,838
10. Carpool Karaoke (Apple Music): 869,814
Top 10 Overall TV Shows: Canada
1. Rupaul's Drag Race: 2,804,776 avg. demand expressions
2. Westworld: 2,754,116
3. America's Got Talent: 2,505,438
4. Game of Thrones: 2, 380,180
5. The Handmaid's Tale: 2, 075,741
6. Roseanne: 1,955, 367
7. The Late Show With Stephen Colbert: 1,930,434
8. The Daily Show With Trevor Noah: 1,899,889
9. The 100: 1,868,738
10. Brooklyn Nine-Nine: 1,857,875