CBC sets fall 2018 premiere dates
Monday nights see the return of Frankie Drake and Murdoch, while DCTV's Northern Rescue premieres exclusively on the pubcaster's TV app and website this fall.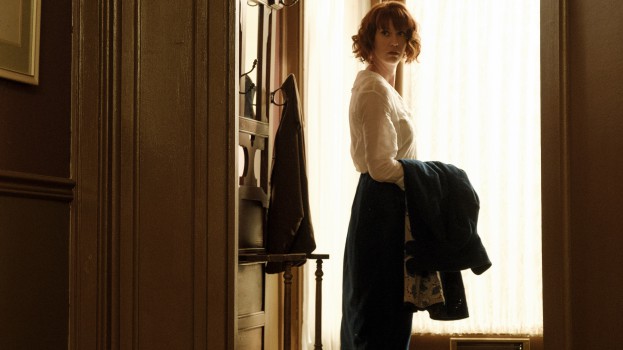 CBC has set the premiere dates for its fall 2018 slate.
Shaftesbury-produced mystery dramas Frankie Drake and Murdoch Mysteries (headed into season two and season 12, respectively), will return to Monday nights on Sept. 24, while Still Standing (season four, Frantic Films), This Hour Has 22 Minutes (season 26, DHX Media) and Baroness Von Sketch Show (season three, Frantic Films) return on Tuesday, Sept. 18.
Meanwhile, Sept. 19 (Wednesday) sees the return of The Great Canadian Baking Show (Proper Television) and the premiere of the U.K. drama Vanity Fair (7 x 60 minutes), which is an adaptation of William Thackeray's 1848 novel. Also headed to Wednesday nights is the eighth and final season of Halifax-shot half-hour comedy Mr. D (Topsail Productions Limited and Gerard ADHD Entertainment), which premieres Nov. 7, and Canada's Smartest Person Junior, hosted by Kim's Convenience star Paul Sun-Hyung Lee, debuting on Nov. 14.
Produced by Toronto's Media Headquarters Film and Television, the series will see 12 children putting their smarts to the test across six categories (physical, musical, social, linguistic, logical and visual smarts) for the chance to be named as the smartest young person in the country. The junior series was greenlit this May.
Thursday Sept. 20 sees the return of the hour-long series The Detectives (8 x 1 hour, WAM Media GRP), season 13 of Dragon's Den and the third season of The Investigators with Diana Swain. Music archive series From The Vaults (6 x 1 hour) meanwhile lands on CBC on Thursday, Nov. 15, while the arts series, In The Making (8 x 30 minutes), bows on Friday, Sept. 21.
Elsewhere, CBC set Sunday Sept. 23 for the returns of Northwood Entertainment's Anne With An E, season 44 of The Fifth Estate and season 58 of The Nature of Things, which returns with a special three-part miniseries called Equus: The Story of the Horse.
Notably, one of the buzziest new shows from the pubcaster's 2018/19 Upfront, Northern Rescue (10 x 60 minutes, Don Carmody Television), is slated to premiere exclusively on CBC's CBC TV app and its website starting in December 2018. All episodes of the family adventure drama will be available to stream all at once, while the series will be broadcast later on CBC in 2019. Netflix is also attached to the project and will air the series worldwide, although a broadcast date has not been released.
All programming will be available to stream live and on demand for free on the CBC TV app and on the pubcaster's website.