Crown and Anchor aims to show a darker side of Newfoundland
The feature film, which makes its Canadian premiere at the Nickel Independent Film Festival in St. John's, is written by Newfoundlanders Matt Wells and Michael and Andrew Rowe.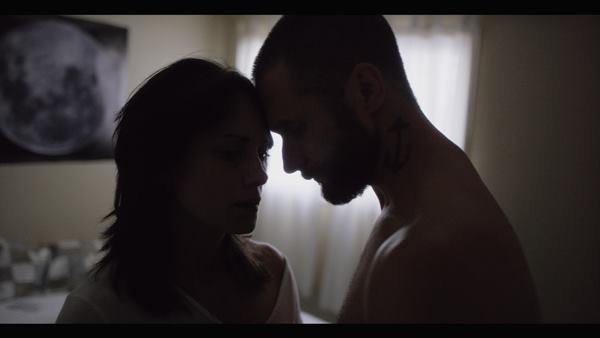 Newfoundland-shot feature Crown and Anchor makes its Canadian festival premiere today at the Nickel Independent Film Festival in St. John's, marking a homecoming for the debut feature from writers Matt Wells, Michael Rowe and Andrew Rowe.
The story was developed by actor Michael Rowe (Arrow) and former MUCH host Wells, longtime friends who'd previously toured the world together in their hardcore band Bucket Truck. Set in their hometown of St. John's, the film follows James Downey (Michael Rowe), who returns home for his mother's funeral and finds his estranged cousin Danny (Wells) trying to keep the family petty crime business alive.
Michael Rowe's brother Andrew (Vehicular Romanticide) was brought on board to write the script and direct, marking his debut as a feature director. The film is produced by Toronto-based Vince Buda (Brown Girl Begins).
In addition to Rowe and Wells, the film features an ensemble of Canadian actors, including Stephen McHattie (Pontypool), Natalie Brown (The Strain) and Robert Joy (CSI: NY), as well as Jonathan Watton (Map to the Stars), Andy Jones (Rare Birds), Ben Cotton (Mars), and Sofia Wells (Crimson Peak).
Buda and Wells told Playback Daily that while the film is proudly set in Newfoundland, it doesn't present the picturesque imagery that you find in the province's charming tourism commercials, or other Canadian projects set on The Rock for that matter. 

"The Grand Seduction, Republic of Doyle, these are all a certain way of looking at Newfoundland, because Newfoundland is a beautiful place. But this is a snapshot of the dark alleys and the corners, places I'm also familiar with. That's what we wanted to show," said Wells, adding that the film doesn't include any exterior shots, which some potential investors thought was "crazy."
The filmmakers stuck to their guns, said Wells, which has so far paid off. Crown and Anchor made it's international debut at Cinequest in February and has been picked up by Atlanta-based international sales agent Crogan Filmworks. The filmmakers have retained Canadian rights to self-distribute at home.
Described as an "indie punk rock drama," the film also includes a sound-track of cult punk and hardcore bands, including Youth of Today, Project X and Gorilla Biscuits.
Wells said the filmmakers are planning an indie tour across Canada, bringing the DIY work-ethic of a punk rock band to the film's promotion and distribution. He added that the film is targetting the punk and hardcore music communities across Canada.
"Michael and I, we spent so much time booking tours all around the world, and they were successful even though we were a band from Atlantic Canada," he said. "I know you can go into these small towns in Canada and really create a lot of excitement because maybe this is something that would bypass a small town."