CBC cancels On the Money
The pubcaster said the cancellation comes as it redirects more of its financial resources toward its digital platforms.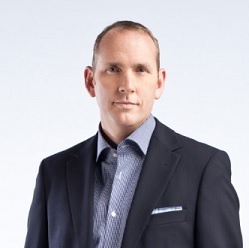 CBC has cancelled its daytime business show On the Money as the pubcaster redirects more financial resources toward its digital platforms.
The show airs on CBC News Network and is hosted by Peter Armstrong (pictured).
According to a staff memo sent by Jennifer McGuire, GM and editor in chief of CBC News, increased investments in podcasting and the digital presence of The National have created pressures on its operational budgets.
In addition to cancelling the daily show, CBC News said it has been examining and implementing a number of other cost-reduction measures in recent months. "These savings have been achieved through reductions in discretionary spending, the closing of an international bureau, workflow adjustments, technological changes, and cutting jobs, largely through attrition, at both the union and management level," in a memo.
McGuire emphasized that the cancellation did not represent a move away from business news coverage. "Even as editorial resources shrink, serious newsrooms across the country are finding ways to prioritize this type of coverage. We will continue to focus on business as one of our key topics of news coverage."
The final episode of the show will air on Thursday, June 28, with daily news coverage from CBC's Toronto News Network teams filling the timeslot.
Earlier this year, the pubcaster announced the cancellation of The Goods, a daytime talk show that aired on CBC.