In brief: Technicolor adds to Toronto VFX team
Plus: The documentary channel boards the NSI's IndigiDocs, Jasper Savage's Jessica, Jessica nabs two awards at the 2018 Breakthroughs film fest and more.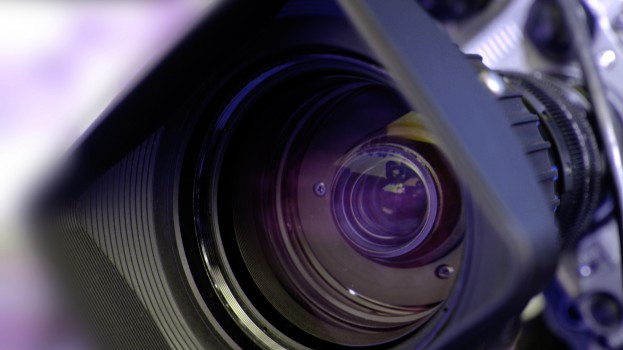 Technicolor adds Geoff Scott to Toronto team
Technicolor has added VFX supervisor Geoff Scott to its Toronto team. A 20-year veteran of the VFX industry, Scott's previous credits include all five seasons of Temple Street-produced sci-fi Orphan Black, as well as Atom Egoyan's Remember, Robert Eggers The Witch and Rupert Sanders' Snow White and the Huntsman. In the role, Scott will work alongside director of VFX Toronto Kevin Chandoo and VFX supervisor Edward Taylor.
In addition, Technicolor has hired Rachel Matchett as the head of its new London-based post-production group, Technicolor Visual Effects. Working side-by-side Technicolor's other post production services, she will work on growing the company's VFX services outside of its other brands. Matchett previously worked for Technicolor's MPC Film, where she held various senior management positions. Most recently she served as MPC London's global head of production. Under her supervision, her division oversaw and produced visual effects on Blade Runner 2049 and The Jungle Book.
NSI inks three-year deal with the documentary channel
The documentary channel has announced a three-year partnership with the National Screen Institute (NSI) on its NSI IndigiDocs program. The training course for Indigenous producer/director teams offers training, mentorship and funding towards the production of participants' short documentaries. As part of the program, students also have the opportunity to travel to Toronto's Hot Docs and have their short films broadcast on APTN and streamed on the APTN and NFB websites.
2018 Breakthroughs Film Fest winners
Jasper Savage's short Jessica, Jessica nabbed two awards at the seventh annual Breakthroughs Film Festival in Toronto this weekend. Jessica, Jessica picked up the fest's Audience Choice Award and Breakthroughs' newly announced Toronto New Wave Award. The prize, which was just introduced at the festival this weekend, will recognize a Toronto-based emerging filmmaker's work and is funded by the Toronto New Wave Festival and in-kind sponsorship from AstroLab Studio. Other winners from the festival include Claire Allore's Work, which walked away with the New Generation Award. Meanwhile, the jury prize went to Dear Hatetts from director Kerry Barber. Wonderland (U.S.) from Tiffanie Hsu also received an honourable mention. Last week, the festival named Mariam Zaidi its new exec director.
Melanie Windle named the Academy of Canadian Cinema & Television's (ACCT) manager of special projects
The ACCT has hired Melanie Windle as its manager of special projects. In her new position, she will oversee the Academy's annual Apprenticeship for Women Directors program, an initiative dedicated to supporting emerging female directors across the country. Netflix recently boarded the six-month training program as a principal partner. Windle will also work on developing programming for the Academy's annual Canadian Screen Week. Windle's previous credits include a number of Shaftesbury such as The Carmilla Movie, MsLabelled, V Morgan is Dead and Inhuman Condition. She also previously received the 2013 TIFF Irving Avrich Emerging Filmmaker Award for her feature Dirty Singles and was also part of the 2015 Telefilm Emerging Producer delegation. Canadian Screen Week runs from March 25 through March 31, 2019.
TSN GO, Sportsnet, CBC sports added to Apple TV app
With World Cup fever in full swing, the Apple TV app has bolstered the amount of sporting content that can be accessed via its service. DAZN and Sportsnet are now available on the app, which can be used on iPhones, iPads and Apple TV, while TSN GO and RDS GO are also now accessible. (DAZN and Sportsnet require a subscription, while TSN GO and RDS GO require a cable subscription). In addition, CBC sporting content, such as the Stanley Cup playoff game which aired earlier this month, can also be accessed free on the app.
Women in Film and Television – Toronto (WIFT-T) names Scripted Digital Series Incubator participants
WIFT-T has selected six producer-writer teams to take part in its inaugural Scripted Digital Series Incubator. The incubator, which runs for four days, offers training sessions on areas ranging from script development, audience engagement, financing and pitching. The projects selected include the drama anthology series The Boardwalk from producer Jenna MacMillian and writer Thom Smalley; Last Dance, a rom-com series from producer Sedina Fiati and writer Samora Smallwood; the animated children's series The Legend of Linova from producer Kulbinder Saran Caldwell and writer Jupiter J. Makins; the political comedy series The Mission from producer Marie-Marguerite Sabongui and writer Chris Agoston; Nightcrawlers, a comedy-drama series from writer Lara Mrkoci and producer and co-writer Sonya Di Rienzo; and finally, Relationshits, a comedy-drama series from producer Rebecca Grenier and writer Lucas Fox. The program runs from June 18 to 21.
Animism Studios hires new animation supervisor
Vancouver's Animism Studios has hired Jeremy Stewart as the company's new animation supervisor. In his new role, Stewart also becomes a corporate director for the studio, to assist with its future growth. He has previously supervised projects including Ant Man and the Wasp, Pacific Rim Uprising and Annihilation.
Image: Shutterstock