From anime to Air Bud: what connects in China
As Canada-China relations strengthen, Wang Xiaohui, iQIYI's chief content officer, breaks down what genres resonate with local audiences.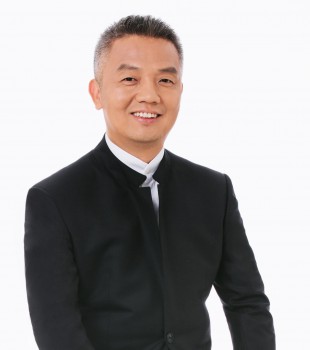 As the ties between Canada and China strengthen, Playback spoke with one of the country's top video streaming services, iQIYI, to learn more about what it's looking for in an acquisition and coproduction partner. iQIYI, which recently signed an output deal with FilmNation Entertainment, is home to hit originals like competition show The Rap of China, as well as dramas Burning Ice and Tientsin Mystic, both of which were picked up by Netflix for various territories.
Minister of Canadian Heritage Mélanie Joly has identified China as a key market in Canada's export strategy. Joly earlier this year led a first-ever cultural industries trade mission to China, which resulted in more than $125 million in deal making.
Here, chief content officer Wang Xiaohui discusses the platform's most-watched content, and the genres that resonate with its more than 50 million subscribers.
PB: What are iQIYI's most-watched series?
Wang Xiaohui: iQIYI released its first exclusive original series, the adventure drama The Lost Tomb, in 2015. Since then, we've produced a string of mega-hits including The Mystic Nine, which became the first online drama in China to garner over 10 billion views. That drama ended up reaching a record 12.4 billion views. Other shows like With You and My Huckleberry Friends established new standards and conventions for youth-oriented dramas. For projects like Tientsin Mystic and our crime drama Burning Ice, iQIYI brought on board veteran film production teams, including Han Sanping, former chairman of the China Film Group, and Chen Kuo-fu, a famous Taiwanese film director, screenwriter and producer. These projects had film-quality production levels, strong plots, fast-paced rhythm and were released weekly, similar to the style of American TV series.
What all of these hit series have in common is strong story and production. From the very beginning iQIYI has maintained a strategy of investing in high production values for its premium content, and releasing content in the American model of both full season broadcasts and weekly broadcasts.
PB: What formats and genres do well with local audiences?
WX: Our core user-base leans fairly young; they are more worldly and open-minded, and consume, through a number of different channels, all different sorts of content, including top-notch films and TV series from abroad. So their aesthetic standards are quite high, but we find that our users are increasingly hungry for compelling stories. If we merely give them high-quality cinematography or "packaging," they will not purchase a premium account – so stories are our core interest. We find young people increasingly gravitate to genres like romance, suspense, mystery, adventure and comedy – and school-set dramas are particularly popular. Something else we have noticed is a rise in the popularity of anime – young people born after 1990 and 2000 seem to especially like anime, particularly newer, innovative anime.
In terms of format, we generally stick to 12-episode seasons, with each episode running between 45 and 60 minutes, depending on the demands of the story. This way, we can produce one to three seasons all within one shoot. In general, we think internet dramas shouldn't exceed 36 episodes. If the series goes on too long, viewer retention is quite low.
PB: Is iQIYI open to working with international partners?
WX: We're happy to cooperate with overseas content platforms to produce more high-quality content, and we follow global innovation trends and content development prospects. We're working with our international partners to develop and promote a diversified portfolio of domestic, world-class-calibre content that can break into the overseas market [for example, the recently released iQIYI/Sony Pictures Television copro Chosen].
iQIYI is also very interested in acquiring more high-quality foreign content, both to deepen our cooperation with foreign partners and to provide more content to our Chinese viewers.
PB: What are some recent international hits on iQIYI?
WX: In terms of television series, romantic dramas are quite popular and likely to attract a large audience. The Korean drama Descendants of the Sun was viewed 4.89 billion times, and My Love from the Star has been viewed 3.85 billion times. These dramas have not only garnered an astonishing number of views but have brought a whole group of stars like Kim Soo-hyun, Song Joong-ki and Park Bo-gum to the attention of a vast Chinese audience. American series The Blacklist and Japanese drama Love in Tokyo have also been extremely popular.
PB: Has any Canadian content been successful on your platform?
WX: Earlier this year, we signed a licensing agreement with Vancouver's Air Bud Entertainment to obtain exclusive rights to 18 films. The deal covers the whole range of the Air Bud series, from the first Air Bud film to the newest Pup Star. It includes SVOD, TVOD, traditional TV rights and theatrical distribution of the films, as well as licensing and merchandising rights in China for Air Bud's brands, in addition to its consumer and gaming properties.
This interview has been condensed and edited for clarity. It originally appeared in the Summer 2018 issue of Playback.