NBC Entertainment's formidable franchise strategy
Paul Telegdy, president of the alternative and reality group, on developing TV brands that engage robust audiences for decades.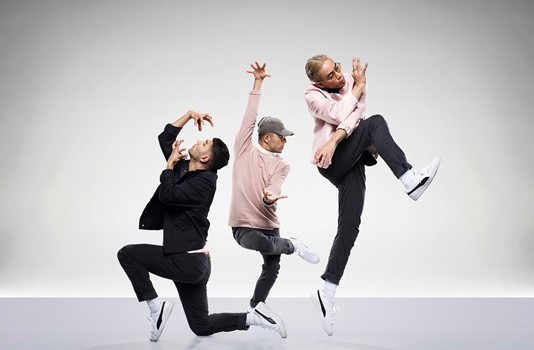 As NBC Entertainment's Paul Telegdy tells it, the key to creating and commissioning hit reality TV franchises boils down to two things: longevity and scalability.
Playback caught up with Telegdy, president of NBC Entertainment's alternative and reality group, ahead of Banff World Media Festival, where NBCU is receiving the Company of Distinction honour. Within the NBCU group, NBC Entertainment develops and schedules the net's programming.
Telegdy knows a thing or two about reality formats that stick, overseeing perennial favourites like The Voice, America's Got Talent and American Ninja Warrior, which combined have aired for more than 35 seasons. He says the company is always on the lookout for reality-based IP that can sustain a show for a decades-long run, and serve as the bedrock for the network's year-round programming.
No pressure.
On the scalability front, Telegdy notes that, while NBC may take a more conservative approach when debuting a new show, the goal is always to scale up (in terms of hours) in subsequent seasons. As such, the New York-headquartered net looks for properties that can sustain fan interest across a 30-hour-per-season load, and tap into a contestant-base large enough to fuel multiple seasons.
Scalability is especially key, he adds, because programming costs decrease as season orders increase. "You create value for money with volume. That quality of scalability is vital. Those are the shows that change the fortunes of broadcast networks on a global basis," he says.
When it comes to content, NBC isn't trying to reinvent the wheel, says Telegdy. Rather, it's looking for twists and new takes on established programming. "When people say, 'Oh my god, not another singing competition show,' I always say, 'Oh my god, not another police drama," he jokes, adding NBC looks for opportunities to create the next great dance competition or obstacle course series.
The network targets a broad 18-to-49 demographic, though there are moving parts within that. Historically, Telegdy says NBC reality series have skewed toward the higher end of the demo (35-49), but new shows such a World of Dance, which skew younger, are bringing down the median age of the network's reality TV audience.
And, because NBC is looking to create decade-long franchises, the network often commissions for a slightly younger audience that can age up as the series continues on. "You need to look for pockets of passion that are younger than your actual demographic," he says.
Like all broadcasters looking to capitalize on propriety formats, Telegdy says ownership is always the long-term goal for NBC. However, Canadian producers with original ideas shouldn't think this shuts them out of potential partnerships: NBC has proven its willingness to mine global IP for format adaptations – most notably on American Ninja Warrior, adapted from the Japanese hit Sasuke, and The Voice, based on the Dutch format.
Telegdy also notes a genuine appetite on NBC's part to collaborate with Canadian companies. "If you've been in television for the last 25 years, Canada has been a vibrant limb in the tree of TV. The global market for intellectual property has shrunk and we're open to pitches from both Canadian production companies who think they can offer us creative advantages or financial advantages, or simply people who have a great idea."
This article originally appeared in the Summer 2018 issue of Playback.