Bron boards Needle in a Timestack
John Ridley's upcoming sci-fi feature stars Orlando Bloom, Leslie Odom Jr., Freida Pinto and Cynthia Erivo.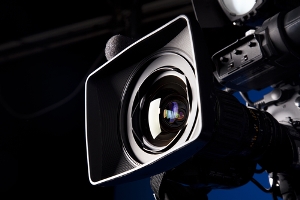 Bron Studios has signed on to produce John Ridley's upcoming feature, Needle in a Timestack.
Ridley is set to direct and is adapting Robert Silverberg's short story of the same name. The sci-fi feature follows a couple who work to keep their marriage together in a world where time travel is possible.
Zanne Devine, David Thwaites, Matt Kennedy and Bron's Aaron L. Gilbert serve as producers on the project. Ridley is also an exec producer along with Christopher J. Conover, Hope Farley and Creative Wealth Media's Jason Cloth.

The feature stars Leslie Odom Jr. (Murder on the Orient Express), Freida Pinto (The Path), Cynthia Erivo (Broad City) and Orlando Bloom (Pirates of the Caribbean).
Bron is currently in production with New Line Cinema on The Good Liar. The feature, set to be directed and produced by Bill Condon, is an adaptation of Nicholas Searle's debut novel and tells the story of a career con artist (played by Ian McKellen) who meets a well-to-do widow (Helen Mirren) and plans to swindle her out of her money. Bron's Gilbert and Cloth serve as exec producers on the project.