Can Keshet find the next Homeland in Canada?
Keshet International's head of global original drama Atar Dekel on why the producer/distributor is looking to partner with Canadian prodcos.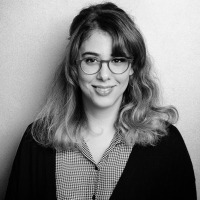 With a newly launched $55-million fund to invest in high-end drama, Israel-based producer/distributor Keshet International (KI) is on the hunt for the next global hit – and it's actively looking for it in Canada.
"We want to find the next Homeland and we think there's the potential that it might be hiding in Canada," said Atar Dekel, KI's head of global original drama, in an interview with Playback Daily.
Launched in March in response to the growing international appetite for drama programming, the Keshet International Fund is open to producers from all over the world with dramatic film and TV concepts. So long as a local buyer is on board for the project, KI will sign on as a coproduction partner or for international pre-sales. Earlier this month, KI announced that the first project to receive support through the fund is London, U.K.-based Ecosse Films' The Trial of Christine Keeler for BBC One. The six-part drama, written by Amanda Cole, is set to film in Bristol, U.K. and air in 2019.
The project details the 1961 Profumo Affair between Britain's Secretary of State for War and 19-year-old aspiring model Christine Keeler. "Even though it's a local story – it's very rooted in British politics – we still feel that the way the writer has portrayed that world [gives a] behind-the-scenes look at the era, of the specific time," says Dekel.
Dekel says The Trial exemplifies the type of projects that KI is looking to board – "big, loud stories", that have both specificity of place and worldwide appeal. "The name of the game is the balance between local and global. It's all about owning your story," says Dekel. (It's a sentiment that was also expressed by CBC GM of programming Sally Catto at the pubcaster's recent Upfront.)
KI, which has previously produced dramatic formats like Prisoners of War (adapted as Homeland in America) and talent show Rising Star, has an impressive history of generating buzzy, local programming that sells internationally.
And there's a lot that Canada, a relatively small, multi-lingual market, can learn from the successes of the similarly small, non-English-language Israeli market, says Dekel. "Our experience can really help Canadian producers to distinguish their own voices."
As for why Canada is of particular interest to KI, Dekel pointed to Canada's history of creating high-end coproductions and experience working in international writers rooms. She also added that Netflix's recent $500-million, five-year investment in productions in Canada, was a driver.
"The recent Netflix deal in a way, I feel, is going to disrupt the market," she said. She added, "There's going to be a growing demand for original, high-end, cutting-edge, distinguished Canadian content on the television landscape. We want to be part of it."