Nanci MacLean named president of Pinewood Toronto Studios
Bell Media also made a number of additions to senior management and the board of directors as it completed its acquisition of a majority stake in the studio.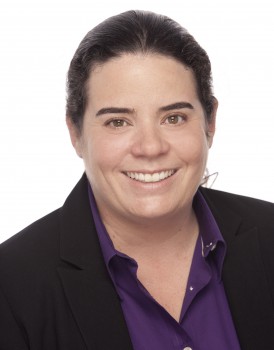 Bell Media on Tuesday revealed it has completed its acquisition of a majority stake in Pinewood Toronto Studios, as well as announcing a number of changes to its senior management and board of directors.
Nanci MacLean (pictured) has been named president of Pinewood Toronto Studios, replacing former president Blake Steels, who resigned from the post last month. MacLean takes on the new role in addition to her other position as VP, Bell Media Studios.
Bell Media also appointed production operations veteran Geoff Grant as general manager. Reporting to MacLean, Grant will oversee the studio's daily operations. Grant most recently served as director of TV operations for Bell Media, a role in which he oversaw Bell Media Studios North, located in Scarborough, ON.
A number of new faces have also joined the studio's board of directors. The new additions are: Randy Lennox, president, Bell Media; Nikki Moffat, president, radio and local TV and SVP, finance, Bell Media; and Arjan Stroomberg, director, corporate strategy and M&A for BCE. They join the existing board members: William Bryck of CreateTO; Alfredo Romano, president of Castlepoint Numa; and Paul Bronfman, CEO of Comweb and chairman of Pinewood Toronto Studios.
A press release issued by Bell Media noted that sales and marketing for Pinewood Toronto Studios will continue to be managed by Pinewood Group and led by Megan Guy, VP, Pinewood International.
"We are happy to officially welcome Pinewood Toronto Studios as a new and important part of Bell Media Studios and our end-to-end content creation chain," said MacLean in a statement.
The announcements come less than two months after Bell Media first announced that it had entered an agreement to acquire a majority stake in the studio. The studio partnership is between Bell Media, Comweb Studio Holdings, Castlepoint and the City of Toronto. The studio is currently home to 11 purpose-built stages, with Bell Media stating its intention to add an extra 170,000 square-feet of sound stages and support space.