In brief: Toronto Screenwriting Conference adds New Voices
Plus: WIFT-T adds to its board of directors and Just For Laughs teams up with Kevin Hart's Laugh Out Loud for round two of the festival's short film competition.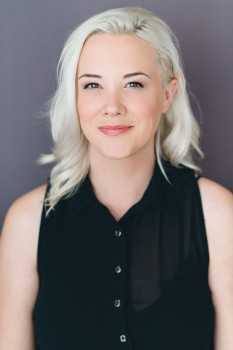 Toronto Screenwriting Conference unveils Telefilm Canada New Voices Award winners
The Toronto Screenwriting Conference (TSC) has named the five winners of this year's Telefilm Canada New Voices Award. Rogue Bridal's Lisa Rose Snow (pictured), Davida Aronovitch (Heritage Minutes), Michael Hanley (Lucas), Erin Hug (The Big Top) and Kim Morrison (Private Eyes) were selected from a pool of over 120 applicants nationwide. Winners receive a pass to the conference and a meeting with representatives from Telefilm Canada. In order to qualify for the award, candidates must have penned at least two projects, with one of them coming to fruition. The ninth annual Toronto Screenwriting Conference takes place in Toronto on June 23 and 24.
Telefilm ups Steve Bates
Telefilm Canada has selected Steve Bates as its interim regional feature film executive for the western region. Bates has worked with the funder since April 2013 as an investment analyst.
WIFT-T adds to board
Women in Film and Television – Toronto (WIFT-T) has added to its board. At the organization's annual general meeting on May 7, WIFT-T elected Corus Entertainment production executive Susan Alexander, Rogers Communications finance director, digital and content publishing, Janet Chant and writer/director Gloria Ui Young Kim. In addition, writer/exec producer/director Helen Argiro and former Corus Entertainment VP, national sales, Marilyn Orecchio were also elected as directors for the Foundation for WIFT-T.
Just for Laughs and Laugh Out Loud renew partnership on short-film competition
The short-film competition Laugh Out Loud Presents: Just For Laughs Eat My Shorts! is returning for a second year after Laugh Out Loud, the multi-platform network and brand created by Kevin Hart and Lionsgate, and Just For Laughs ComedyPRO renewed their partnership. The competition sets out to find the funniest short films, with 10 winners being selected to stream on Laugh Out Loud's website and app (starting on June 27, 2018). After this, fans vote on their favourites and the top five advance to the final at the Just For Laughs Festival. The winning project will be announced on July 26. Winners receive USD $7,000 prize and a development deal with Laugh Out Loud. Just For Laughs ComedyPRO runs from July 25 to 28 in Montreal as part of the 36th annual Just For Laughs Festival, which takes place from July 11 to 29th.