Octavio is Dead to world bow at Inside Out
Sarah Fodey's doc The Fruit Machine will also premiere at the Toronto LGBT film festival.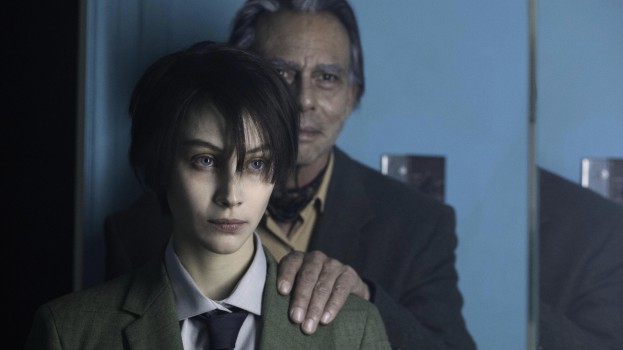 Sook-Yin Lee's Octavio is Dead is set to have its world premiere at the Inside Out Toronto LGBT Film Festival, joining four other Canadian features screening at the festival.
Produced by Toronto's The Film Farm, Octavio is Dead stars Sarah Gadon (Alias Grace), Raoul Trujillo (Sicario) and Rosanna Arquette (Ray Donovan). The film was one of the first projects to receive funding through the CBC's Breaking Barriers Film Fund.
All told, the 11-day festival includes 49 films from 27 countries. The lineup includes five world premieres, seven international premieres and 27 Canadian premieres.
Also making its world premiere at the fest is Sarah Fodey's The Fruit Machine (Canada). Produced by SandBay Entertainment, the documentary details the RCMP's Security Panel, which, throughout the Cold War, surveilled and interrogated federal employees who they deemed to have "character weaknesses," such as homosexuality, drunkenness or adultery.
Other Canadian films heading to the fest include Colin Minihan's What Keeps You Alive, which premiered at SXSW and follows a married couple who find themselves pitted against one another on the eve of their one-year anniversary; Laurie Marie Wayne's documentary Love, Scott, which follows openly gay musician Scott Jones three years after he was the victim of an attack that left him paralyzed from the waist down; and Drew Lint's Canada/Germany copro M/M, about a Montrealer who moves to Berlin and finds himself dangerously obsessed with with a charismatic man.
The festival will also feature the world premiere of Christaan Olwagen's Canary (South Africa), a musical drama set in South Africa in 1985 against the backdrop of Apartheid; Derek Dodge's Hurley (U.S.), about 1970s star car racer Hurley Haywood and his secret personal life; as well as a sneak preview of Michelle Memran's The Rest I Make Up (U.S.), about a playwright and the disease that threatens to silence her.
In April, the festival announced that it will open with the international premiere of Silas Howard's A Kid Like Jake (U.S.), which stars Claire Danes (Homeland) and Jim Parsons (The Big Bang Theory) as parents of a four-year-old who are wrestling with their preconceived notions about their child's gender identity. 

The festival announced today that it will close with Brett Haley's Hearts Beat Loud (U.S.), starring Kiersey Clemons (Transparent) and Nick Offerman (Parks and Rec) as a father/daughter musical duo.
The festival will also screen 84 shorts from LGBTQ filmmakers, with programs dedicated to Canadian talent, showcasing voices outside of the mainstream, and films about dating in 2018, among others.
The Inside Out Toronto LGBT Film Festival runs May 24 to June 3