Behind OUTtv's brand expansion plans
With a new output deal with Breaking Glass Pictures, and following its recent expansion to New Zealand, CEO Brad Danks eyes global growth.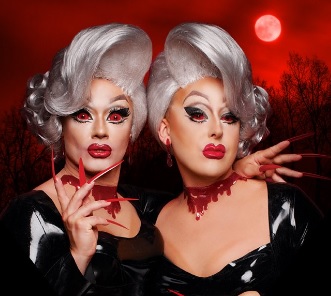 With three new commissions, its recent expansion into New Zealand and a newly minted output deal with Breaking Glass Pictures under its belt, OUTtv CEO Brad Danks says the Vancouver-based LGBTQ network is poised for major growth.
Today, OUTtv announced an output licensing agreement with Philadelphia-based producer/distributor Breaking Glass, whose catalogue includes films such as Yan England's 1:54. The multi-year deal, negotiated by Danks, gives OUTtv the linear and streaming rights to both current and future films from Breaking Glass following their theatrical releases in Canada.
It's an agreement that the company says will increase its content supply to support its future international growth plans.
The deal comes just two months after OUTtv made its first international play, partnering with New Zealand broadcaster TVNZ to offer OUTtv as a channel on TVNZ's OnDemand platform. The New Zealand broadcaster also picked up the streaming rights to OUTtv's content and use of its brand. While Danks wouldn't provide details, he said OUTtv will be expanding into several other territories this year.
Since the network was founded in 2001, OUTtv has commissioned over 50 original shows. Some of its most successful series in Canada include The Boulet Brothers' Dragula (pictured, a reality competition pitting ghoulish queen's against one another), Knock Knock Ghost (a comedian, an assistant and a psychic visit haunted locations in search of the afterlife) and the drama Sex & Violence (a series following the efforts of social workers, doctors, police and lawyers who help victims of violence and abuse).
While Danks declined to provide viewership numbers, he said the network's originals in particular have resonated with international audiences. In fact, of the 20 best-performing OUTtv shows in New Zealand to date, 15 are OUTtv originals and 14 of those are Canadian-made, noted Danks. The success of its original programming has given the network confidence to pursue its its expansion plans, he said.
"We get a tremendous amount of traffic and interest from all over the globe, which is why we're [taking] our brand [international]," said Danks. Compared to 2017, traffic to OUTtv's website has more than doubled in 2018, with 30% of that traffic coming from regions outside Canada, according to the company.
Danks added that OutTV's entry into the SVOD market one year ago has also helped the company make more informed decisions about its programming. With the launch of OUTtvGo, the network now has more data points to mine when deciding which projects to develop and eventually greenlight.
"Because we now have an OTT service, we get much better metrics on that system than we do on the broadcasting system – we have more confidence that [the shows we greenlight] will do well for us," said Danks.
And one genre that does particularly well for OUTtv is unscripted. In April, the network commissioned three new series: Go Button Media's Sense Appeal (10 x 30 minutes), a dating show that uses all of the participants senses; Convergent Entertainment's The Whole Package (10 x 30 minutes), about the ultimate search for a male underwear model; and Hey Qween TV's He's Fit!, which follows Craig Ramsay as he challenges social media stars to see who's really fit. In addition, OUTtv renewed Don't Quit Your Gay Job (5 x 30 minutes), an unscripted competition series from Convergent Entertainment, for a fourth season.
OUTtv currently has a number of projects in development – including more unscripted series, as well as a scripted drama and comedy – with a goal to expanding further into the documentary and comedy genres. For Danks, the growth possibilities for OUTtv and its original content are endless.
"There's a significant rise in new platforms around the world that are creating new opportunities to monetize content," he said. "Whether these are digital sales, AVOD, SVOD or more traditional broadcasting deals, we are seeing the aggregation of these sales returning our production investments for our niche content. We see this as significant opportunity going forward, which is why we are investing more in original programming."