Cedar Island prodco sets roots in Vancouver
Led by Andrew Williamson (pictured) and Henrik Meyer, the newly launched prodco currently has four projects in various stages of production.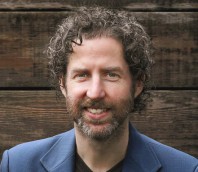 Producers Andrew Williamson (pictured right) and Henrik Meyer (pictured left) have partnered to launch a new production outfit, Cedar Island.
Based in Vancouver, Cedar Island will produce documentaries, feature dramas and digital media projects with a focus on international copros, and currently has four projects underway.
Producer/director Williamson, who previously served as VP of production and digital at Vancouver's Lark Productions, is the founder of filmmaking challenge Crazy8s and is a council member of the CMPA – BC Producers Brnach. His credits include Emergency Room: Life + Death at VGH (The Knowledge Network/Discovery) and High Moon, with Universal Cable Productions.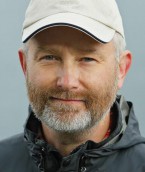 Meanwhile, German-Canadian citizen Meyer has 25 years experience in the film and TV industry, having produced such films as Douglas Coupland's Everything's Gone Green and Berlinale-contender Gold. Prior to moving to Canada in 2004, Meyer was head of Letterbox Filmproduktion at Studio Hamburg.
Cedar Island's Canada/German copro The Whale and The Raven is currently in post production. Directed by Mirjam Leuze, the feature doc is produced for the NFB and ARTE. Meanwhile, production on Jennifer Abbott's new film with the NFB and the Telus Health Fund, The Magnitude of All Things, is currently underway in Australia; while production on The Search for CBC's Doc Channel (directed by Patrick Payne and produced by Carmen Pollard) just wrapped. Cedar Island also intends to start production on Franka Potente's directorial feature film debut, the Canada/German copro Home, produced with Augenschein Filmproduktion.
As well, Cedar Island's in-development slate includes the short doc series Wild and feature doc River (directed by Simon Schneider) for Knowledge Network; The Whistleblowers with investigative journalist Kristina Borjesson and TriCoast Worldwide; and Dragonfly Summer, a the feature-length drama (Canada/Germany), produced with Kinderfilm and directed by Marie Clements.