Nose to Tail shoots in Toronto
The feature, which stars Hannibal's Aaron Abrams, is produced by Toronto-based Motion Offense Pictures, in association with Monolith Pictures.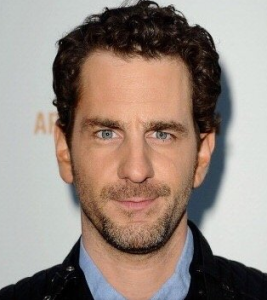 Production is underway in Toronto on Jesse Zigelstein's debut feature, Nose to Tail.
The project is produced by Zigelstein's Toronto-based Motion Offense Productions in association with Monolith Pictures, a prodco with offices in New York and Toronto.
Penned by Zigelstein, whose previous writing credits include Private Practice, the feature follows a chef struggling with his personal demons while running a high-end restaurant.
The features stars Hannibal's Aaron Abrams (pictured), as well as Lara Jean Chorostecki (X Company), Salvatore Antonio (Mary Kills People), Lauren Collins (Degrassi: The Next Generation), Genevieve Kang (Impulse), Carolina Bartczak (X-Men: Apocalypse) and Ennis Esmer (Red Oaks).
Producers on the film are Monolith's Douglas Nyback (Verona) and Zigelstein. Tony Wosk (Sorry For Your Loss) from Toronto-based Middle Child Films will serve as an exec producer and upon completion his company will handle sales to domestic distributors and foreign sales agents.