Gusto serves up new original
Bonacini's Italy follows chef Michael Bonacini as he dishes on unique recipes from specific regions of Italy.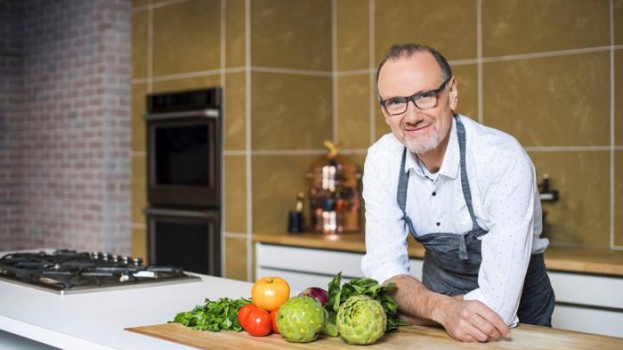 Ottawa's Gusto Worldwide Media has whipped up a new original cooking show.
Bonacini's Italy, starring Masterchef Canada's Michael Bonacini, follows the chef as he prepares unique dishes from specific regions across Italy. Shot in Ottawa and created by Gusto's president and CEO Chris Knight, the 15-episode half-hour series will premiere on Gusto on June 4. It will air on Mondays at 8:30 p.m.
Bell Media's Gusto has also added Nigella Lawson's Nigella: At My Table to its lineup.
The half-hour six-part series from BBC Studios Unscripted Productions is a companion to her book of the same name. The cooking show follows Lawson as she shares her new food discoveries and old-fashioned favourites. Nigella: At My Table premieres on Monday, June 4 at 8 p.m.
As well as adding to its programming slate, Gusto recently announced an expansion of its operations in Ottawa. In December, the company revealed the launch of a 13,000 square-foot TV studio and head office, which includes a 3,500 square-foot soundstage, post-production facilities, a 1,000 square-foot commercial kitchen and on-site workshop. The growth has been partly enabled by its by partnership with Bell Media, which acquired the rights to the Gusto TV brand in Canada in May 2016.