Deals: eOne, Al Jazeera English, Northern Banner
The Detail and Designated head to the U.K.'s Channel 5, Min Sook Lee's Migrant Dreams sells to Al Jazeera, plus more.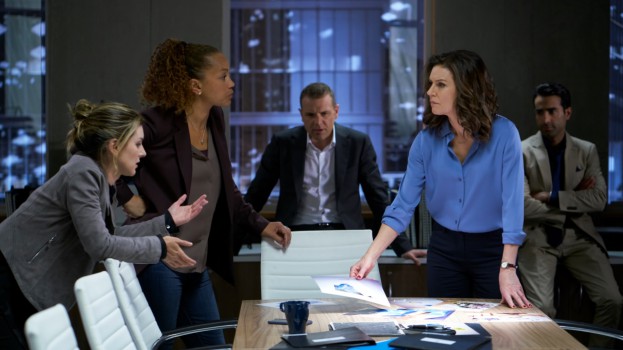 eOne
Entertainment One (eOne) has licensed a pair of dramas, The Detail and Designated Survivor, to U.K. network Channel 5. The deal was negotiated by Patrick Roberts, VP international sales at eOne and Katie Keenan, VP, head of acquisitions at Channel 5 and VIMN UK and Cherry Yeandle, acting acquisitions and channel manager for Channel 5. The Detail has also been licensed to TNT Nordic, Fox Networks (the Middle East), Israel's yes DBS, Greece's COSMOTE TV and SBS Belgium. Earlier in March, before the drama's premiere date, the show was picked up by France Television.
Produced by eOne and Cameron Pictures in association with Corus Entertainment, Mary Kills People has also been sold to Fox Networks in The Middle East, Ziggo in the Netherlands and Spain's Movistar+. Meanwhile, Ice (produced by eOne in association with AT&T for AT&T Network in the U.S.) was picked up by Sony AXN in Germany, Switzerland and Austria as well as AMC Iberia/Multicanal in Spain and Portugal's Xtrm Channel. Finally, Cardinal (produced by Sienna Films and eOne) has been sold to Italy's LaF.
Al Jazeera English
Min Sook Lee's Migrant Dreams has sold to Al Jazeera English's Witness Strand. The feature, written, directed and produced by Sook Lee, will air on May 2, and will stream online afterward. Migrant Dreams examines the hidden realities behind migrant-labour exploitation in Canada. The doc was produced by Lisa Valencia-Svensson and exec produced by Rose Gutierrez. Migrant Dreams is distributed by Montreal-based Cinema Politica.
Northern Banner
Raven Banner's specialty label Northern Banner has acquired the Canadian rights to Wayne Wapeemukwa's Luk'Luk'I. The feature follows five people living on the fringes during the Vancouver Winter Olympics. Luk'Luk'I previously won the Toronto International Film Festival's Best Canadian First Feature Film prize and Best B.C. Feature Film at the Vancouver International Film Festival. Northern Banner is planning a late spring 2018 theatrical release. Wapeemukwa's film was also selected as part of Canada's Top Ten lineup. Luk'Luk'I is produced by Wapeemukwa, Matt Drake and Spencer Hahn. Telefilm Canada participated in the development and financing and the project was supported by the Canada Council for the Arts.
True Gravity
Toronto-based True Gravity Productions has signed a deal with London, U.K.'s Octopus TV to develop and produce new projects based on notorious failures in business history. The partnership was inspired by a column from Andrew Eborn, who is a producer, broadcaster, lawyer, magician and founder of The Octopus TV Failure Awards, which highlight spectacular failures across a number of business fields. Under the partnership, True Gravity and Octopus will partner to develop and produce projects for TV, publishing, live events, merchandise and digital media.