CBC updates TV development contracts
The pubcaster has relinquished a number of rights as it continues to review and simplify its contracts with indies.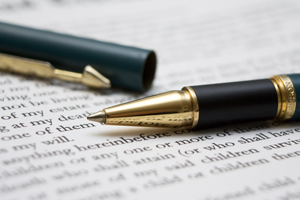 CBC has revised its TV development deals with indie producers.

Under the newly implemented TV development deal, CBC has dropped a number of rights clauses, including the right of last match, which had been included in agreements for more than 15 years. Under the clause, if CBC had turned down an in-development project and another broadcaster subsequently bid for it, the CBC had the right to come back and make another offer.
"Based on the feedback we've received, we know that right has been difficult for producers, in terms of going to other broadcasters and selling the project or finding another buyer, so we've dropped that in the new template," Lisa Clarkson, executive director, business and rights and content optimization, CBC English services, told Playback Daily.
The CBC has also dropped the "changed-elements" clause from its development contracts. Under the clause, if CBC chose to cancel development on a project and a producer subsequently re-packaged it significantly (by attaching a new lead or showrunner, for example), the producer was required to first pitch the project to the CBC before approaching other broadcasters.
Lastly, the CBC is no longer taking a security interest in development projects. By registering a security in a script, the CBC would be legally recognized as the broadcaster that paid for the development of the project, should the project transfer to another party. CBC said it has confidence that reimbursement for its investment is something that can be resolved between pubcaster and the producer, without going through the formalities of filing a security interest.
The goal of the changes, according to Clarkson, is to streamline and simplify CBC's business contracts to make its deals with indies more transparent, simple and flexible. "We've looked at the language, the length and the terms in our deals and we have tried to boil them down to their essence," she said, adding the CBC wants to make it easier and faster to partner on productions.
The changes to the TV development contracts come seven months after CBC revealed it was dropping profit participation and retransmission royalties from its deals with independent producers on all pre-licensed English-language projects.
Since then, the pubcaster's business and rights team launched a series of cross-Canada roundtable sessions to discuss everything from CBC's development and production processes to its programming goals. The first of those sessions took place in Ottawa in January and subsequent events were held in Halifax, St. John's and Toronto. CBC plans to host an online session in the coming months.

As well, CBC has for the first time made sample versions of some of its contracts publicly accessible. In addition to its revised TV development contract, it has also published social and online video sample contracts.
For its part, the CMPA has greeted the CBC's initiative with optimism. "While we have yet to hear feedback from members on the practical implications of the new CBC development agreement, we certainly support the broadcaster's aim of streamlining the process for all parties," said Erin Finlay, chief legal officer, CMPA. "A strong, collaborative relationship between independent producers and the national broadcaster is important and we look forward to working with the CBC, under new leadership, to build upon our solid foundation of work together to bring Canadian stories to Canadian audiences."
Going forward, Clarkson added that CBC will also look to further streamline its TV production contracts.
Image: Shutterstock