Canadian editors left out of foreign production boom: report
According to a survey by the Canadian Cinema Editors association, more needs to be done to advance the careers of Canadians at home and in the U.S.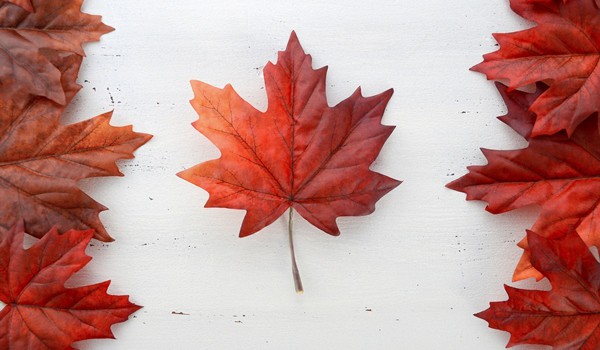 The boom in foreign service production propelled Canada to one of its best production years on record, with the CMPA Profile reporting $3.7 billion in foreign location and service production in 2016/2017. But according to a new report, Canada's picture editors aren't benefiting from the increase in production.
The Canadian Cinema Editors, a professional organization dedicated to promoting Canadian editors, commissioned the report, titled "Seeking Advancement for Canadian Editors."
One of the barriers facing picture editors, according to the survey, is that foreign productions often don't consider hiring Canadian editors. The report also noted that many foreign productions that shoot in Canada leave the country for picture editing, resulting in lost opportunities for its membership.
For example, in 2015, 33% of the productions that filmed in Ontario did not picture edit in Canada, according to data from the DGC. And in 2016, 40% of the productions that filmed in Ontario edited elsewhere or were edited by permitted editors from other unions.
The survey of 115 respondents, which represented one third of all CCE members at the time of the survey, found that many believe foreign productions often don't consider hiring Canadian editors, giving the reason that they don't have the "relevant" experience for the projects. It also noted that some unions prevent Canadian editors from accepting positions in the U.S. that could help advance their careers.
In Canada, picture editors are either members of the DGC or IATSE, depending on which province they live in. The report found that U.S. union IATSE Motion Picture Editors Guild (MPEG) West Coast blocks Canadian editors from accepting work on projects filming in L.A.
Out of 115 respondents, 57 noted that they had been offered a position outside of their region. Of those, 18 said that union opposition prevented them from accepting the work.
The CCE report noted that other professional guilds have reciprocal agreements to ensure members are allowed to work in other jurisdictions. The Writers Guild of America, for example, has an agreement with the Writers Guild of Canada, to allow WGC Members to join the WGA and work under its jurisdiction.
"In order for Canada to have a world-class entertainment industry, Canadian picture editors must be able to accept job opportunities outside their region, just like other key creatives. The valuable experience gained by our editors would lead to more productions hiring Canadian editors in Canada, instead of automatically deciding to post elsewhere," the report states. "We believe more needs to be done to promote the hiring of Canadian editors on international productions, and the bureaucratic obstacles preventing Canadian editors from taking those positions must be cleared."
The report offered four recommendations to advance the position of Canadian cinema editors: 1) better promote Canadian editors abroad; 2) offer more training opportunities, especially for mid-career editors; 3) adjust tax incentives to incentivize hiring more Canadian creatives; and 4) improve permitting of editors agreements.
To that last recommendation, the CCE report said the organization "would like a mutually beneficial reciprocal agreement" negotiated with MPEG West Coast and Contract Services Trust Fund and that ideally, the agreement would have MPEG implement a policy permitting experienced Canadian editors to work under their jurisdiction.
Since MPEG requires all editors to be on its Industry Experience Roster (administered by Contract Services), the organization would like to see a policy put in place which counts Canadian experience as "relevant experience."
"Relevant experience should not be restricted to L.A. County. High calibre shows edited in Canada should be counted as relevant experience to qualify for the Roster. At the very least, shows that are majority American but shot in Canada should count towards the 175 workdays required to join the Roster."
The Canadian editor association also stressed that under current DGC policy, editors in L.A. are free to accept editing work under DGC's jurisdiction, but that is not reciprocated by MPEG West Coast. "When editors are prevented from accepting excellent work opportunities simply because of where they live, it sends the wrong message to the film community; that all editors are indistinguishable from one another, and that another editor who lives closer will produce equally good work, regardless of ability or prior working relationship. Editors should be seen as artists, not technicians," states the report.
With regards to promotion, the CCE recommended that the DGC should hire a third-party marketing agency to promote Canadian talent and convince non-Canadian productions of the benefits of completing post-production in Canada.
The online survey was made available to members starting on Feb. 13, 2017 until March 6, 2017.
Image: Shutterstock