In brief: Breakthrough Entertainment adds sales exec
Plus: Indiecan nabs the North American rights to Mark A. Lewis's third feature, The Age of Adulting, which will have its premiere during Canadian Film Week.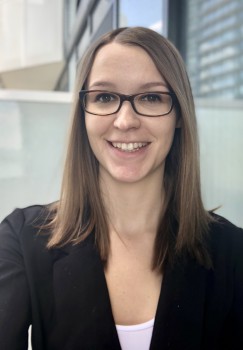 Breakthrough adds to sales team
Toronto's Breakthrough Entertainment has appointed Erin Williams (pictured) as sales executive as it looks to build out its international distribution arm. Williams, who previously served as an executive for Toronto-based sales company Annex Entertainment, will work with the sales and marketing teams to create opportunities for Breakthrough's production arm. Most recently, Breakthrough hired Pilar Segura as its new head of production. On the acquisitions front, Breakthrough in December acquired the worldwide distribution rights (excluding the U.S.) to Charles Manson: The Final Words. The two-hour doc, produced by Calgary's Pyramid Productions, explores the Manson family murders of 1969 from Charles Manson's perspective, as well as featuring his final recorded interview.
Indiecan nabs The Age of Adulting
Avi Federgreen's Indiecan Entertainment has acquired the North American rights to Mark A. Lewis's third feature film The Age of Adulting. Written and directed by Lewis (Ill Fated, The Thaw), the film is about a group of friends in their late 20s who are faced with the disillusionment of early adulthood when their career aspirations and romantic relationships aren't what they had imagined. The Age of Adulting is produced by Robert G. Heimbecker of Transcendent Pictures in partnership with Lewis' Artifact Films and Michael Khazen of High Deaf Productions and stars Alec Paunovic (Van Helsing), James Pizzinato (iZombie), Tyler Johnson (Letterkenny), Jessica Harmon (The 100). The film will have its world premiere at the Vancity Theatre on April 20 as part of National Canadian Film Week. A digital release is slated for Q4 2018.
Blue Ant explores the Art of Craft 
Singapore-based Beach House Pictures, a subsidiary of Toronto's Blue Ant Media, is partnering with China-based documentary channel CCTV9 to produce the five-part docuseries Art of Craft (5 x 60 minutes). The project explores the human stories behind the world's leading master craftsmen, including a 23rd-generation Venetian glass blower and a master organ player from Montreal. The project, currently in production, is set to debut on CCTV9 later this year, with Blue Ant International set to launch pre-sales at MIPTV.