Filming underway in Vancouver on BritBox's Bletchley Circle revival
Produced by Omnifilm Entertainment, the eight-part series is the first original series from the U.K.-focused SVOD service, which launched last month in Canada.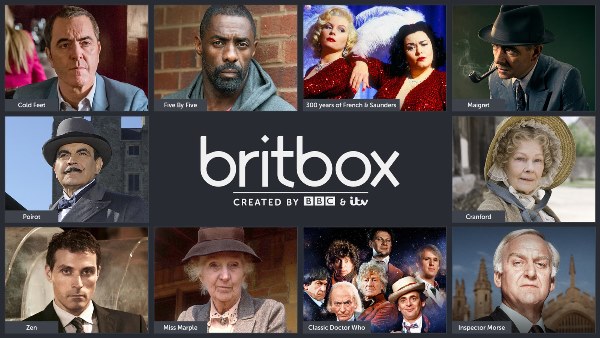 Filming is underway in Vancouver on BritBox's first original drama The Bletchley Circle: San Francisco.
Produced by Omnifilm Entertainment and showrun by Michael MacLennan (Bomb Girls, Flashpoint), the eight-parter will be helmed by Canadian directors Gary Harvey (Murdoch Mysteries), Mike Rohl (Reign), Alexandra La Roche (The Flash), and David Frazee (Orphan Black).
First unveiled in January, The Bletchley Circle: San Francisco is a revival of the code-breaking mystery The Bletchley Circle, which ran for two seasons on U.K. broadcaster ITV (from 2012 to 2014). The hour-long series will premiere later this year on BritBox in the U.S. and on ITV in the U.K.
Crystal Balint (The Good Doctor), Chanelle Peloso (Zapped), Jennifer Spence (You Me Her) and Ben Cotton (The X-Files) join the cast alongside the previously announced leads Rachael Stirling (Their Finest) and Julie Graham (Shetland), who both starred in the original incarnation of the show.
Set in the 1950s, three years after the original, the new version follows Jean and Millie (played by Graham and Stirling, respectively) as they depart London for San Francisco to work with U.S. codebreakers to solve a series of murder cases.
Last month BritBox became the latest entrant to the Canadian SVOD market, following its arrival in the U.S. in March 2017. Since its launch stateside, the service has gained more than 250,000 subscribers in less 12 months, according to BritBox numbers released last month. The joint venture between BBC Worldwide and ITV contains more than 2,500 hours of library content and allows viewers to watch popular British shows within 24 hours of their U.K. premieres.
The Bletchley Circle: San Francisco is produced for BritBox and ITV by Omnifilm in association with World Productions, which produced the original version of the series. Executive producers are creator Guy Burt, World Productions' Jake Lushington, Omnifilm's Brian Hamilton and MacLennan, who penned the series alongside Damon Vignale, Rachel Langer, Daegan Fryklind and Laura Good.
The project is distributed internationally by Kew Media.