Boddington's 'Great Elephant Adventure' to open on 725 U.S. screens
The large distribution footprint was made possible through a deal with Colorado-based Fathom Events.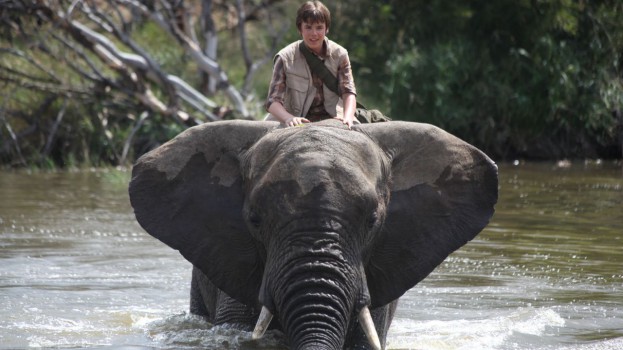 At a time when theatrical distribution is becoming increasingly tricky for indie producers to lock down, producer/director Richard Boddington is continuing to find ways to get his content out to large audiences.
Boddington's latest feature film, Phoenix Wilder: And The Great Elephant Adventure, is set to open on 725 screens across the U.S. on April 16, coinciding with worldwide Save the Elephant Day.
The large distribution footprint has been made possible through a deal with Colorada-based Fathom Events, which is co-owned by AMC Entertainment, Cinemark Holdings and Regal Entertainment Group. Fathom hosts one-night screenings of films, as well as live events, though Boddington said encore screenings are common if the project draws a large enough audience. All 26 of Fathom's one-off events last year drew box-office gates of more than USD $1 million, according to Variety.

The project will also receive a significant marketing push through Fathom's various partnerships. This includes a national radio campaign on Salem Radio Networks and TV spots on Animal Planet in the U.S. (which has available in around 90 million homes in the U.S.). As well as featuring the trailer in Fathom's 700-plus nationwide theatres, the film will also be promoted in theatre magazines and through e-mail blasts to previous attendees of Fathom events.
The Canada/South Africa copro, produced by Canadian prodcos Sudden Storm Entertainment and Against The Wild Films and South Africa's Enigma Pictures, tells the story of an orphan who teams up with a giant elephant to take on a group of poachers. The $1.5 million feature film also stars U.K. actor Elizabeth Hurley, who is active in raising awareness for elephant conservation internationally. The film shot in South Africa last spring.
Producers on the project are Jesse Ikeman, David Kim, and Greig Buckle, while Boddington is writer, director and editor.
The project has also been picked up by TF1 (France), FOX Network Group (Asia), RTBF (Belgium), FTV Prima (Czech Republic) and ETV (South Africa).
The Great Elephant Adventure is Boddington's first feature since Against the Wild 2, which opened on more than 50 screens in the U.S. via a deal with Anchor Bay Entertainment.