Cineplex revenues up despite 5.6% decline in annual attendance
The exhibitor saw strong quarterly and year-end growth in media, attendance revenues and amusements.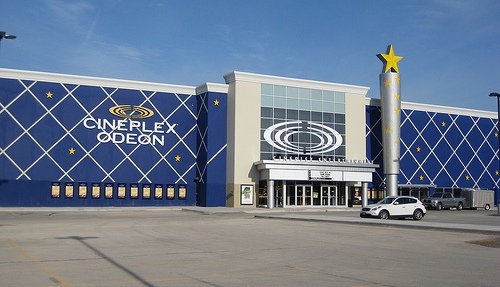 Despite continued attendance declines, Cineplex posted overall revenue increases in both its Q4 and full-year financials on the back of improved results across almost all other areas of its business.
For full-year 2017, the Toronto-headquartered cinema operator's revenues rose 10% to $1.56 billion, from $1.48 billion in 2016. This was despite a 5.6% drop in attendance, with only 70.4 million theatre patrons in 2017 compared to 74.6 million the year before. Adjusted EBITDA for the year rose 0.8% to $235.9 million in 2017.
Cineplex attributed the attendance decline to a weaker-than-expected film slate in the second and third quarters that "significantly under-performed versus expectations." Box office revenues dipped as a result, with Cineplex taking in $715.6 million in the year, which fell 2.5% from $734.2 million in 2016.
However, the drops were offset by the fact Cineplex brought in more revenue per attendee in 2017. Box office revenues per patron increased 3.4% to $10.17 in 2017, up from $9.84 the year before. Cineplex has been investing heavily in its theatre experiences, opening a new IMAX virtual reality centre in Toronto in 2017, along with numerous new D-BOX, IMAX and UltraAVX auditoriums added in the year. These premium experiences come with higher ticket prices, helping to boost per-patron revenues. As well, food service revenues increased by 0.3% to $422.3 million for the year.
The top-performing films for the calendar year were Beauty and the Beast and Star Wars: The Last Jedi (which each took 4.9% of the total box office), as well as Guardians Of The Galaxy Vol. 2, Wonder Woman and Thor: Ragnarok.
Outside of attendance, Cineplex posted annual media revenues of $171.9 million (up 0.6% from a year ago), which it attributed to higher cinema media revenue. Cinema media revenues hit $116.4 million, up 2.6% from 2016, thanks to higher Show-Time advertising sales, with the exhibitor seeing "robust results" in the automotive category.
Revenues in its amusement and leisure business also increased to $170.6 million, up from from $61.6 million the prior year, which Cineplex attributed to its acquisitions of Tricorp Amusements Inc., SAW LLC and Dandy Amusements International.
Turning to its online business, Cineplex also made significant gains in engagement as Cineplex.com registered 10.5% more visitors in 2016 than the year before, while online and mobile ticketing was up to 33.3% of total admissions, versus 29.1% the year before.
Looking at its fourth quarter results, Cineplex also posted increases across its various business divisions, despite a 2.1% cinema attendance decrease in Q4. For the three-month period ending Dec. 31, overall revenues were up 10.6% to $426.3 million, from $385.4 million the year before, despite the fact attendance fell to 17.6 million, from 17.9 million in Q4 of 2016. As a result, box office revenues slid by 0.9% to $185.0 million, from 183.4 million the year before. Star Wars: The Last Jedi reeled in 18.9% of the quarter's total box office, while Thor: Ragnarok, Justice League, Blade Runner 2049 and Jumanji: Welcome To The Jungle rounded out the top five films.
The most signficant quarterly gains were made in its media business, which increased 16.7% to $61.5 million for the quarter, with cinema-related media increasing 17.2% to $43.4 million and Cineplex Digital Media increasing 15.5% to $18.1 million, largely due to the installation of a digital signage network in more than 1,000 Citizens Bank branches across the American northeast. As well, food service revenues rose 13.2% to $119.5 million, compared to $105.5 million the year prior.
During a conference call on Thursday, Ellis Jacob, president and CEO, Cineplex noted that the company is hopeful for strong results in its next quarterly results following the release of Black Panther. The release has been the biggest February opening ever for Cineplex, he said, as well as the being the fourth-biggest opening weekend in the cinema chain's history.