Wild Media goes to The Dogs
The Toronto prodco has optioned Allan Stratton's award-winning YA novel for feature adaptation.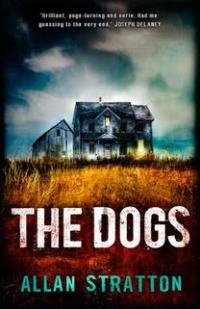 Toronto's Wild Media Entertainment has optioned Canadian young adult novel The Dogs to adapt for the screen.
Written by Allan Stratton, The Dogs was published by Scholastic in Canada in 2015. The paranormal crime tale follows Cameron and his mother, who've been on the run from Cameron's father for the past five years. When they settle in an old farm house, Cameron begins to see and hear things that aren't possible. The book has been released in 11 languages across 14 countries, and has picked up numerous awards and nominations including the Ontario Library Association Red Maple Award for fiction in 2016.
Wild Media is adapting the book as a feature, with the company's co-founder Anthony Artibello attached to co-write the screenplay alongside Sheila Rogerson Dinsmore (The Cat in the Hat Knows A Lot About That, Super Why). Production is set to begin later this year.
The Toronto prodco was founded in 2014 by Artibello, James Milligan, Perry Dellelce and Paul Flint. It is currently in post-production on its first feature Grim Trigger (w/t), a sci-fi thriller directed by Nicholas Humphries (ABCs of Death 2.5).