EFM deals: Gravitas Ventures nabs Pat Mills' 'Irene'
Plus, Shout! Factory Studios has picked up the U.S. digital and broadcast rights to the Soska sisters' remake of David Cronenberg's horror classic Rabid.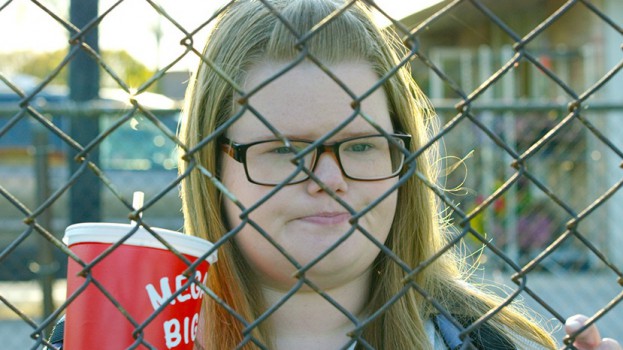 The European Film Market kicked off on Feb. 15 at the Berlin Film Festival. Here are the Canadian deals making headlines.
Gravitas Ventures
Gravitas Ventures has acquired all U.S. rights to writer/director Pat Mills' feature-length comedy Don't Talk to Irene (pictured). The California-based distributor plans to release the film theatrically and digitally in March. Produced by Alyson Richards Productions and Lithium Studios, the film tells the story of an overweight high-school girl who follows her passion for cheerleading and secretly signs up for a talent contest. In the process, she proves that being "physically perfect" isn't everything. Irene made its world premiere at TIFF '17 in the Contemporary World Cinema program and stars Michelle McLeod, Bruce Gray, Anastasia Phillips, Scott Thompson and Geena Davis. Mills' debut feature, Guidance, was distributed in Canada by Search Engine Films and was picked up for the U.S. by Strand Releasing.  Gravitas' other recent Canadian pickups include NFB doc Bluefin and Kyle Rideout's Public Schooled. In November, Germany-based producer-distributor Red Arrow Entertainment Group announced it had acquired a majority stake in Gravitas.
Shout! Factory Studios
Shout! Factory Studios has picked up U.S. rights to the remake of David Cronenberg's horror classic Rabid (1977). The revamped feature, which is set to go to camera in Hamilton, ON in April, is directed by Vancouver-based filmmaking duo the Soska Sisters (Jen and Sylvia Soska). Under the deal, Shout! Factory Studios acquired the digital, on-demand, broadcast, home entertainment and select SVOD rights. Produced by Back 40 Pictures, the Ontario company will also handle U.S. theatrical distribution. In November, Toronto-based A71 Entertainment revealed it had acquired the Canadian rights to the reboot, which follows a reserved young woman eager to become a famous fashion designer. After an accident leaves her scarred beyond recognition, she seeks out an untested stem cell treatment that initially appears to solve all her problems. The deal was negotiated by Shout's Jordan Fields and Vanessa Keiko Flanders, Back 40 Pictures' Michael Walker and Film Mode's Clay Epstein. Film Mode is handling international sales on the property. Rabid isn't the only Cronenberg project tapped to get the remake treatment. Bron Studios and Media Res in September announced they are working on a TV adaptation of the 1981 feature Scanners.
Entertainment One
Entertainment One has picked up the Canadian and U.K. rights to Amazon Studios feature The Aeronauts. The project, about a pair of scientists who find themselves in a fight for survival as they attempt to make discoveries in a hot air balloon, is set to star Eddie Redmayne and Felicity Jones. Amazon Studios also announced it has inked theatrical deals with Transmission (Australia and New Zealand), Scanbox (Scandinavia), Gaga (Japan) and Telefilms (Spain and Latin America).